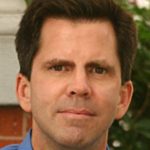 John Kirtley
Chairman, Step Up for Students voucher program, receives 3% of the gross diverted tax dollars used to fund the program, holding a monopoly on all Florida vouchers. At least a billion dollars for Corporate Tax Credit vouchers has been diverted to primarily religious schools since the program started, there are 4 voucher programs now: Corporate Tax Credit, McKay, Gardner and Hope – all administered by Kirtley's Scholarship Funding Organization (SFO), Step Up for Students. The voucher lobby is a powerful presence in Tallahassee.
Florida Charter Schools Alliance Treasurer
Chairman, Florida School Choice Fund
Board of Trustees, Jeb Bush's Foundation for Florida's Future
Board Member, James Madison Institute – free market policy group heavily tied to Jeb Bush and the Milton Friedman School/Chicago School of Economics
Chairman, American Federation for Children (Betsy DeVos PAC)
President of Florida Federation for Children (Betsy DeVos PAC)
Funds RedefinED, a pro-charter/voucher blog used to espouse his views, which are often not printed in the legitimate press
Through his Betsy DeVos funded PACs, Kirtley targets school board members, hoping to convert them to hardened choice advocates. He is known to focus on Democrats to break up party caucus positions and split floor votes.
Since 2010, Kirtley has spent 2.3 million dollars to ensure voucher proponents were elected to the Florida Legislature.
Targeting School Board Races
As retribution for a 2014 lawsuit filed by the Florida School Boards Association (FSBA) and other groups opposing the diversion of a billion potential tax dollars to fund vouchers, Kirtley spent $1.3 million to take out incoming FSBA president Diane Smith, Volusia County and immediate past FSBA president Karen Disney, Indian River County as well as pro-public education Representatives Karen Castor Dentel of Maitland, Mark Danish of Tampa, Carl Zimmermann of Palm Harbor and Joe Saunders of Orlando. Every seat was turned over to a "choice" groomed pro-charter/voucher politician.
Fake pro-choice school board
Kirtley is believed to support the Florida Coalition of School Board Members (FCSBM) an artificially constructed group of approximately eight who hold public schools in open disdain and work on the local level to push vouchers and charters. Perhaps the most prominent is Erika Donalds, Collier County, who was appointed to the recent Constitution Revision Commission and was responsible for writing Amendment 8 which severed school boards from all authorizing authority over charters. Amendment 8 was struck down by the Florida Supreme Court and will not be on the November ballot. As a sitting school board member, Donalds was actively involved in the governance and expansion of Hillsdale Classical Charters in the state. Other controversial school board members who have received considerable Kirtley cash include Bridgette Ziegler/Sarasota, Shawn Frost/Indian River and Jason Fischer/Duval.
In the 2018 primary, Kirtley put $360,000 on school board and legislative races and openly celebrates these wins: