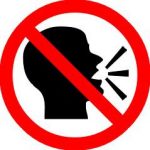 Take action today! HB 51: School Board Term Limits & Alternate Charter Authorizer Requires Two Constitutional Amendments!
PCS for CS/HB 51 is up in House Education and Employment tomorrow, April 15, 2021.
Urge members of the House Education & Employment Committed to vote NO on PCS for CS/HB 51 which is shaping up to be a massive Charter Expansion Train Bill.
As written, PCS for CS/HB 51 is unconstitutional because it:
Pre-empts the constitutionally granted authority of duly elected school board members by creating an alternate charter school authorizer.
Adds the component of setting school board term limits.
Both issues must appear on a ballot, put to a statewide vote and receive 60% in order to pass.
Remember:
No citizen is requesting either of these measures.
The Florida Legislature should not propose legislation to pre-empt the constitutional authority of school boards or the local voice of the people.
School Board term limits should be decided and voted on in local communities, not mandated by the state.
No cap on the number of charters that can be approved by the Alternate Charter School Authorizer
District charters, whose contract has expired, may move to the Alternate Charter School Authorizer, depleting student enrollment and taking with them funding used to develop real estate, buildings, and other taxpayer subsidized assets.
Charter schools approved by the Alternate Charter School Authorizer are entitled to all funding provided to district schools including gross state and local funds, discretionary lottery funds, and funds from the school district's current operating discretionary millage levy.
Take action today! Say no to the deceptive effort of Florida politicians to rob school boards of their constitutionally granted authority.
Florida legislators have tried to pass these concepts for years. In 2018, the politically appointed Constitution Review Commission tried the very same thing when it proposed Amendment 8 be placed on a statewide ballot. This confusing combination of three different concepts directly reflect the 2021 legislative agenda found in PCS for CS/HB 51/SB1028. It contained a deceptive mix of alternate charter school authorizer, school board term limits and mandated Civics. In August 2018, Judge John Cooper ruled that Amendment 8 must be removed from the ballot because it "fails to inform voters of the chief purpose and effect of the proposal." On September 7, 2018, the Supreme Court upheld Judge Cooper's ruling, declaring that Amendment 8 could not appear on the ballot.   
The issues contained in HB 51 and its related bills have all the earmarks of a Charter School Train bill. We urge you to vote no on PCS for CS/HB 51 and its package of related bills designed to tick the boxes of a pre-emptive charter expansion agenda, regardless of public need.
Your letters will be sent to the House Education and Employment Committee:
Rep Chris Latvala, Rep. Stan McClain, Rep. Robert Andrade, Rep. Patricia Williams, Rep. Vance Aloupis, Rep. Kristen Arrington, Rep. Melony Bell, Rep David Borreo, Rep. James Bush. Rep. Randy Fine, Rep. Joe Harding, Rep. Fred Hawkins, Rep. Christine Hunschofsky, Rep. Chip LaMarca, Rep. Patt Maney, Rep. Amber Mariano, Rep. Travaris McCurdy, Rep. Daisy Morales, Rep. Dana Trabulsy, Rep. Kaylee Tuck, Rep. Susan Valdes
Bills related to PCS for CS/HB 51: SB 1028 – SB 1468 by Sen. Gruters; SB 1622 by Bean; HB 1031 by Rodriguez; HB 1061 by Smith
Related bills on the agenda tomorrow, 4.15.21, in House Education and Employment are:
HJR PCS 1461 – setting school board term limits
HB 1061 – Schools of Hope – up for vote 4.15.21 House Education and Employment