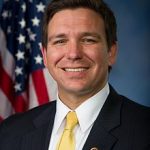 The Devil is in the details.
When something sounds too good, it usually is. Gov. Ron DeSantis just announced the elimination of the FSA at a press conference today, September 14, 2021, at the Doral Charter School in Miami. Commissioner Richard Corcoran stated that the FSA will be replaced with "progress monitoring" which could signal trading a single standardized test for year-long embedded computer testing that could easily come with high stakes for students, teachers and schools.
Questions everyone should be asking about the announcement made by Gov. DeSantis to end the FSA:
Will Progress Monitoring be re-configured to include the current student high stakes, such as mandatory third grade retention, class placement and high school graduation requirements currently attached to the FSA?

Will progress monitoring become a continuous year round computer based assessment for all K-12 students?

Where will the data come from to comprise school grades, teacher evaluations, funding decisions?

Who is the publisher of the new progress monitoring platform, how and when was this entity selected, what is the contract worth?

When will the details of the proposed 2021 Legislative bill mentioned by Governor DeSantis be available to the public? 
*Update* Florida Education Commissioner Richard Corcoran admits to reporters that the high stakes will remain once the FSA is replaced by "progress monitoring."
Though the assessments will go away, Corcoran said, other elements of Florida's school accountability system will remain the same, including school grades, turnaround plans for struggling schools and teacher evaluations based in part on student performance. In that sense, he said, "everything stays the same."