Vote today! Use your voice.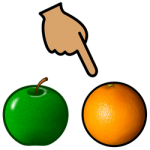 Don't wake up tomorrow with regret. Today is about a lot more than electing a president.
Pay attention to the people you send to the state legislature. These are the folks who impact you and your children where you live.  Actions matter. Should we really vote for incumbents who work every session, often enriching themselves, to push the political agenda to privatize public education?
If you haven't voted yet, you still have time today. If you have not mailed in your ballot, you must get to your supervisor of elections today. Make your vote count.
Find your voting location here and in Spanish here. Other states, find your voting locations here.  Here's list from the Florida Division of Elections of the type of ID you may use to vote.
Grade A – Public education heroes: 
SENATE: Dwight Bullard, Senate District 40; Randolph Bracy, Senate District 11; Jeff Clemons, Senate District 31; Bill Montford, Senate District 3
HOUSE: Bruce Antone, Senate District 46; Lori Berman, Senate District 90; Amanda Murphy, House District 36; David Richardson, Senate District 113; Richard Stark, Senate District 104;
Grade F repeat offenders hostile to public education, many hold education committee positions:
SENATE: Frank Artilles, Senate District 40; Lizbeth Benequisto, Senate District 27; Anitere Flores, Senate District 39; Rene Garcia, Senate District 36; Kelly Stargel, Senate District 22
HOUSE: Larry Ahern, House District 66; Michael Bileca, House District 115; Jason Broudeur, House District 28; Manny Diaz, House District 103; Shawn Harrison, House District 39; Mike Miller, House District 47; Scott Plakon, House District 29;Dan Raulerson, House District 58; Ross Spano, House District 59; Chris Sprowls, House District 65
Check out the past five years of annual report cards for complete list.
Like what we do?  Help support this work.