Vote today. Our children are depending on you to cast your vote for them.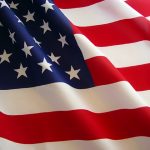 Florida is on the brink. Everything from high stakes testing and the privatization of our public schools to destroying our water resources, denying healthcare to  our most fragile citizens to ignoring the profound impact of poverty is on the table. We have to stop electing folks who put profit first and people last.
Be smart. Make a plan to vote today rain or shine.
The polls are open until 7 p.m. tonight! 
Find your precinct at your local supervisor of elections.