Thank the Senate Education Committee now. They did a rare thing. Republicans and Democrats worked together and voted unanimously to pass the so-called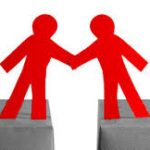 "fewer, better tests," SB 926, with the Montford-inspired amendments remarkably intact, transforming it into a bill that actually reduces testing.
That's a record turnaround. Just a few weeks ago Sen. Montford's superior SB 964 was rudely denied a committee hearing due to pressure from Jeb's Foundation, the authors of "fewer better tests"/SB 926 and co-sponsors of the Sen. Flores press conference announcing their "must pass" 2017 testing priority, SB 926.
Your calls and letters made a difference and the students of Florida got a victory.
Take the time to thank the members of the Senate Education Committee, especially Sen. Lee and Sen. Simmons.   It won't take 2 minutes!
Going into the Senate Education Committee hearing, SB 926 faced 19 amendments, 5 of which had nothing to do with testing. The most inappropriate of these were either withdrawn or not heard. The critical Simmons amendments faced their own amendments, which proved to be minor.  SB 926 will now go to the Senate Rules Committee and its companion, HB 773 by Rep. Diaz, which still contains the hostile "proficiency" language, will need to start moving in the house.
Please contact the senators and thank them for their YES vote on SB 926 and its amendments. 
Here's a rundown of the important amendments that are now part of SB 926:
Proficiency language: stripped out and replaced with a study to recommend changes that better communicate the meaning of the achievement levels and the relationship to student performance and success. 
Paper/Pencil or Non-electronic Option (2 Amendments) Allows non-electronic testing option for the entire district or specific grades, compels Commissioner of Education to provide these to districts
Elimination of 4 EOCs – Civics, U.S. History, Geometry and Algebra II. Added caveat that a student must take one statewide, standardized mathematics assessment in high school that shall be Algebra I, Geometry or Algebra II. This will affect those students who took and passed the Algebra 1 EOC in middle school. 
VAM Optional – Gives School districts the option to use the Value-added Model teacher evaluation system or develop their own formulas to measure individual student learning growth on statewide, standardized assessments.
Of course, this being Florida, if these amendments aren't made part of HB 773 by Diaz or if SB 926 falls victim to a Senate strike-all, we cannot support the bill.
Worst of all, our children will lose the benefit of a shining example of Republicans and Democrats setting politics aside to work for them. So, in the meantime, thank these Senators and ask them to be strong for the HB 773 fight that lies ahead.
Please donate TODAY. Our children and their public schools need us now more than ever.