This afternoon the Senate Education Committee votes on amendments to greatly improve SB926, the so-called "Fewer Better Tests." by Sen.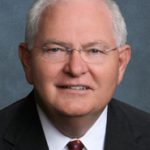 Flores which does not eliminate a single test. Without the proposed amendments, this is truly a very bad bill.
Take action now! Our children need a YES vote on these Montford-inspired amendments to make SB 926 work for them.
Before the amendments, the Flores bill did one thing: Raise the Florida Standards Assessment (FSA) level 3 score to align with the aspirational  level of "proficient" on the National Assessment of Educational Progress (NAEP) instead of the more appropriate "basic."
This one change dooms 64% of eligible Florida students to fail assessments required for graduation.
These amendments are the result of bi-partisan outrage that a superior bill by Sen. Montford. SB 964, was denied a committee hearing by leadership via the influence of lobbyists from Jeb's Foundation. Refusing to be deterred, Sen. Simmons wrote amendments to Jeb's SB926 which reflect the best parts of Montford's SB 964.
Take action now. Tell the Senate Education Committee to pass each of the Montford-inspired amendments.
Here are the amendments that make SB926 a much better bill:
Amendement 512972 – Removes proficiency language from Jeb's SB 926 – Repeals Proficiency Language: If cut scores are changed as proposed, the passing rate will change from 54% to somewhere between 27% and 39% on the 4th grade reading FSA, according to data from the Florida Department of Education.
Amendment 521886 – Allows Districts the option to use or replace Value Added Model – Eliminates the negative impact VAM has on teacher retention and supports teachers who work with at-risk students
Amendment 578028 – Allows non-electronic (paper/pencil) testing options
Amendment 173108 – Repeals certain End of Course exams (EOC)  – repeals 4 computer-based EOC's (Algebra II, Geometry, U.S. History and Civics)
Send your letters now. One click and each member of the Senate Education Committee will know how you feel.
Thank you for using your voice. Our children are depending on us.
Please donate TODAY. Our children and their public schools need us now more than ever.