Rep. Manny Diaz and the House Education Committee launched HB 5105  codifying a longstanding resentment that for-profit charter developers feel toward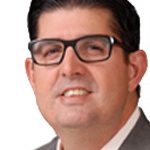 district public schools. One of the chief complaints proponents have about charters is that they just aren't replicating fast enough.
Laws are passed every session to favor unmitigated charter growth. Right now districts have multiple statutory options to aid in transforming a D or F school, only one of which is the transfer to a for-profit charter operator.  The chief complaint among charter lobbyists is that districts don't pick this option enough, so HB 5105 sweetens the charter pot by forcing districts to select this option and eliminating the district managed option entirely.

"This would close three of our middle schools on the north side and create a dual school system in which there is no elected school board representation. The school would revert back to the state not the local taxpayer." – the Honorable Becki Couch, Duval County School Board
The mantra that "charters are public schools" is a lie. It ignores the fact that these schools are run by corporate operators, real estate deals and separate school boards – all enriched by public dollars. Over the years, charter operators have bitterly complained over the fact that if they get repeat failing grades, they have to close. So this session, Rep. Diaz, who earns his living working for the unaccredited Doral College, which is owned by mega charter school developer Academica, felt it was important to put a rush job on turning over district schools to for-profit charter operators.
Florida's history of constantly moving cut scores vs. the more important measure of actual learning gains throws schools in and out of A, B, C, D, or F status every year.  HB 5105 completely ignores the fact that struggling D or F schools face the deep effects of generational poverty that requires greater investment and support. A prime example of this is Orange County's successful Evans High Community School, which is a collaborative effort between the district, UCF and other agencies. This is a level of student investment that no for-profit corporation would be willing to justify to its board.
Thirteen people filled out testimony cards on HB 5105, the sole proponent was a lobbyist from Jeb's Foundation for Florida's Future.
HB 5105/Turn-around Charter by Rep. Diaz has passed out of the Education Committee with a 3/5 vote and was referred to the House Appropriations Committee. At this time, it has no significant companion in the senate. Here's a rundown:
Allocates $200 million to move public schools to for-profit charter management
Establishes system of "Success" Charter schools that could be designated an independent district with its own taxing authority
Eliminates District managed option
155 public district schools could be immediately stripped from districts and handed over to charters
450 public district schools would be eligible in the near future
Reduces the options and compresses the time-frame for schools that receive a D or F grade
Removes options from school boards for turn-around solutions
If the "success" charter fails, the school is returned to the state, not the district
Please donate TODAY. Our children and their public schools need us now more than ever.