The Charter School Turnaround Heist, HB 5105 by Rep Diaz, does exactly what Rep. Kionne McGhee said in the Tampa Bay Times, "This bill, in my humble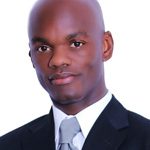 opinion, creates a separate but unequal system" that "runs afoul" of the state and U.S. Constitutions"
Charter school lobbyists, led by Rep. Diaz wrote HB 5105 to trigger the immediate transfer of  D and F public schools into private, for-profit hands. Right now districts have multiple statutory options to aid in transforming a D or F school, only one of which is the transfer to a for-profit charter operator.
Take action now! Ask the Senate Ed Committee to vote no on SB 796 which contains HB 5105 language. One click!
Folks like Rep. Diaz complain that districts don't pick the corporate charter chain option enough, so HB 5105 stacks the deck by forcing districts to select this option and eliminating the district managed option entirely.
Rep. Diaz even hands over and additional $200 million in capital dollars to any charter developer willing to open a so-called "school of hope" within a five mile radius of a struggling public school.
Translation:
115 public district schools could be handed over immediately to corporate charter developers
450 additional public schools vulnerable to this charter school heist
77,000 students in those 115 public district schools under immediate takeover threat means the transfer of $555 million dollars to for profit charters
Rep. Diaz has struggled to find a companion for his bill in the Senate, but it looks like SB 796 by Sen. Bean might is the answer. SB 796 has since amended his bill to strike original language and attach the contents of HB 5105. We're half way through session and the Senate has not heard SB 796, but that doesn't mean it won't.
Proponents of HB 5105/Charter School Turnaround Heist assume that all the issues of poverty faced by children and their families can be solved by the unproven notion that a charter school is the answer.   The rhetoric of "schools of hope" is both angry and ignorant.
Tell the Senate Ed Committee to VOTE NO on SB 796 and stop the Charter School Turnaround Heist.
It should be noted that it takes hundreds of millions of dollars attached to poor children to get for-profit charters interested. Florida charters have demonstrated a chronic disinterest in this population.
Legislators have ignored and failed to address the impact of generational poverty for decades. They are consumed with labeling children and schools with D or F, but unwilling to walk through the doors and see that for the most part these schools are doing remarkable work.  Unfortunately, Rep. Diaz and the others don't want to see, they just want to keep grabbing tax dollars and tapping new markets to beef up the annual reports of corporate charter chains.
After these expensive, unproven "schools of hope" have caused the loss of hundreds of district public schools and $555 million dollars per year, will the children be better off? 
The Tampa Bay Times reported:
The full Appropriations Committee sent the "schools of hope" bill to the House floor on a party-line vote, with Democrats opposed.
They argue the money could be better spent on bringing innovations to traditional public schools, rather than picking "winners and losers" and propping up a specific few nonprofit charter operators, whose "schools of hope" could essentially replace failing neighborhood schools.
The "schools of hope" bill is lawmakers' "best effort to give hope to kids who have no hope," Rep. Chris Latvala, R-Clearwater said. He told the committee members: "If you're content with failure, then by all means vote against this bill."
While HB 5105/Charter School Heist/"Turnaround" by Rep Diaz will make its way through the House, its newly-minted companion SB 796 may not be heard until late April during the 7th week of session.
Please donate TODAY. Our children and their public schools need us now more than ever.