On Wednesday, April 12th, at 10:00am Representative Shevrin Jones and Tallahassee Mayor Andrew Gillum will hold a press conference to discuss HB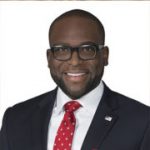 5105/Charter School Turnaround Heist, the flawed "Schools of Hope" Legislation and its detrimental effects on Florida's public schools outside the House Chamber, 4th Floor Rotunda, The Capitol.
Take action now! Tell the House NO on HB 5105/the Charter School Turnaround Heist!
HB 5105 triggers the immediate transfer of  D and F public schools into private, for-profit hands. Right now districts have multiple statutory options to aid in transforming a D or F school, only one of which is the transfer to a for-profit charter operator. it also provides for $200 million to help charters pay for and renovate facilities that the public may never own:
115 public district schools could be handed over immediately to corporate charter developers
450 additional public schools vulnerable to this charter school heist
77,000 students in those 115 public district schools under immediate takeover threat means the transfer of $555 million dollars to for profit charters
Rep. Jones, a veteran AP Chemistry and AP Biology teacher, gave a riveting speech at the House Education Committee two weeks ago while debating the Charter School Turnaround Heist/HB 5105 by Rep Diaz. Here's an excerpt:
… to my colleagues sitting here at this table, who have never been in a classroom with the door shut with 30 students – if you think that you, yourself can change a child because you say that another entity can come in and do it, you are sadly mistaken. As an educator, I can tell you it is not true.  You all can sit here and say well if you bring in a charter management company that's done well in New York and you bring them into Florida they're going to do better, that is not true. You are sadly mistaken. $200 million dollars in appropriations that we are about to take out of the general revenue to be able to give loans and to do all these things. If we have $200 million dollars to give, put computers inside the classroom. If we have $200 million to give, pay teachers to stay after school longer…I'm upset because we as a legislative body, we can sit here and make these type of policies and make these type of assumptions that this would work, when in reality many of you have not stepped a foot in a classroom… let's be honest, just because you bring in a different entity you're going to change the dynamic? That's not true.
Take action today & tell the Florida House NO on HB 5105! 
Here's what HB 5105 offers for-profit charter chains as an enticement to open "schools of hope":
Gives for profit operators a $200 million slush fund,
Provids for-profit charter developers wtih a state tax-payer sponsored revolving loan program
Transfers federal funds meant for district schools to private entities
Forces districts to turn over public school buildings AND requires the school district to maintain them.
Exempts for-profit charter developers from school building codes, taxes, fees and assessments and state procurement laws.
Exempts for-profit charter developers from the current charter law and requirements that they close if they fail.
Exempts for-profit charter developers from the class size limits in our constitution.
Exempts for-profit charter developers from teacher certification requirements
Rescinds district-managed option for turning around struggling schools
Florida Charters have not lived up to their promises. Even so, the state has spent more than $760 million on the building and operation of charter schools since 2000. Today, the majority of state funding for the construction and renovation of schools goes to charter schools.
Worst of all, a national study funded by the U.S. Department of Education found no evidence to support the claims that charter schools 'save children from "failing schools."  The researchers determined that restarting a former public school as a charter school had no significant impact on math or reading test scores, high graduation or college enrollment.
Please donate TODAY. Help us pay for this quick way to contact legislators