by: Leslie Postal | Orlando Sentinel | February 13, 2017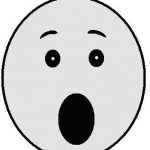 Six years after Florida adopted a teacher merit-pay law, there is little evidence the sweeping measure has met its key goal of boosting student achievement, the Orange County school district has concluded.
In Orange, and across the state, student performance on standardized tests has not shown "significant or stable improvements" since the Florida Legislature adopted the law in 2011, according to a new report by the district.
The controversial law overhauled how teachers were evaluated, paid and promoted, tying their pay in part to their students' performance on standardized tests. The goal was to improve instruction and then student learning.
But national research and Orange's data show it did not work, according to the report shared Monday with the Central Florida Public School Boards Coalition.
"Performance pay systems are not an effective way to increase student achievement," the report concluded.
If they were, there would be consistent improvements since the law went into effect.
Instead, Orange's fourth-graders have shown declining performance in language arts while its sixth graders have gotten better in that subject. And its third graders have posted flat scores in math, year after year.
On national tests, Florida's eighth-graders have done worse, in both math and reading, since the law's passage.
Orange County School Board members plan to share the report with leaders in the Florida Legislature.
The merit-pay law has hurt teacher morale  but failed to improve student learning, so it needs to be revamped, said board member Daryl Flynn.
"Student outcomes, for us, is what drives this district," she said.
Many teachers have complained there is not a fair way to tie their evaluations to student performance on tests, especially when about 70 percent of them don't teach a subject covered by a state exam.
Walt Griffin, Seminole County's superintendent, said he has already urged state lawmakers to scrap the state law and let districts evaluate their teachers, as they did before the merit-pay law passed.
"Teaching is a difficult enough job, and this has just layered more and more on them," he said.
Brandon McKelvey, Orange's associate superintendent for accountability, compiled the report. He said there is some research showing that tying teacher pay to students' gains on math and reading tests can improve youngsters' performance in those subjects.
But he said when those small studies were "scaled up" to include more subjects, as they were in Florida, the benefits mostly vanished.
Because the performance pay system is part of state law, school districts have no choice but to use it. "You have to implement this system even if it's not sensible," he said.
Educators from other districts said they appreciated Orange's report and hoped it would lead to changes statewide.
"This isn't working like people expected," said Dave Miner, a member of the Manatee County School Board.
Read full article here.
Please support this work if you can. Our children and their public schools need us now more than ever.