Grass roots public education advocates, you are magnificent! Although Betsy DeVos was confirmed as U.S. Secretary of Education by 51-50, she walks into her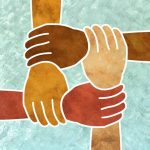 new job wearing a giant red flag.
The fight that lies ahead is huge. Fund Education Now needs your help. Please donate to help fund our web platform and messaging tool.
Your millions of calls and letters objecting to DeVos embarrassed Senators into shutting their inboxes. Your advocacy has forever defined Betsy DeVos as a woman who spends hundreds of millions to elect legislators to pass laws converting public dollars to private school vouchers, remains clueless about the Individuals with Disabilities Education Act and has little respect for public schools.
Our hardest work lies at the state level battling an emboldened high-stakes "reform" agenda determined to go for broke. Florida house and senate leadership is doubling down in the 2017 session to rapidly expand public school privatization laws.
From its inception in 2009, Fund Education Now has never made a direct ask to fellow advocates. We need your help now.
We face billionaire philanthropists, well-funded foundations, high-dollar lobbyists and politicians who accept pay to play contributions in exchange for votes. We've been working for years with many devoted allies to unite parents, students, teachers and districts as a single, powerful voice standing up for public schools.
Together, with the help of the Fund Education Now web platform and messaging tool, advocates have collaborated to send hundreds of thousands of emails to stop bad laws every session from Parent Trigger to sharing and selling personally identifying student information via a "Data Warehouse."
Most important, thousands of newly-educated advocates have joined us ready to take action and raise their voices to defend public education.
Thank you to our past contributors. Thank you to everyone for sticking with this journey.
Please support this work if you can. Our children and their public schools need us now more than ever.