Florida ranks solidly among the nation's worst in per pupil public education funding. No way around it, Florida politicians refuse to invest in our kids. Each year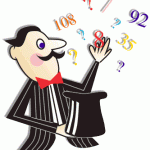 everyone from Gov. Rick Scott to House and Senate leadership brags about miserly "increases" of mere dollars. In 2015, Politifact rated Scott's claim as "mostly false." The fact is that when new students and inflation are considered, Florida has failed to invest any additional funds in public education for more than a decade.
When Gov. Scott released his proposed budget in January 2017, his figures equated to $7,421 per student or $4,710 less than the national average of $12,131. Now a new study based on 2013-14 figures from the National Center for Education Statistics  (NCES) adds to the confusion over public education spending by reporting that Florida spent $8,714 per student or $1,293 more than Governor Scott's proposed 2017 figure.
It's concerning that the $8,714 per pupil spending figure used in Revenues and Expenditures for Public Elementary and Secondary School Districts: School Year 2013–14 differs so much from the actual budget figures reported by the state of Florida.
Florida's final budget calculation of K12 per pupil spending for FY 2013-14 was $6,769.44 or $1,944.56 lower than the quoted NCES Florida figure of $8,714.
What could explain this discrepancy? According to staff at NCES, each state reports their own numbers which are based on expenditures divided by "membership," and some of that money may not be spent directly on students.
As Florida enters a non-election year, both Florida Senate and House leadership are warning of cuts to public education knowing that kind of talk won't fly during the 2018 midterms.
Florida politicians have played a chronic game of semantics when discussing per pupil funding dollars. Every budget passed by the Florida Legislature claims to "increase" per pupil spending when in reality year after year the state does little more than stand still.
Sadly, this numbers game is being played at the expense of Florida's nearly three million public school children.
Please donate if you can. Our children and their public schools need us now more than ever.