HB 7055 – Hundreds of millions in recurring expense will be heard for the final time tomorrow on the Senate floor! Once again, the Senate has buckled to every single one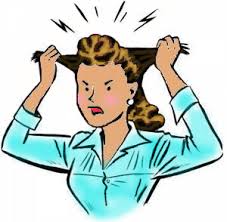 of Speaker Corcoran's demands in exchange for moving Senate President Negron's SB4 out of committee. The Senate left it's principles on the floor as it did last year over HB 7069. We are not being represented in any way, shape or form by these people. 
No where in Florida are there bigger bullies than our legislators. Even after the mass killing at Marjory Stoneman Douglas High School where teachers sacrificed their lives for students, these lawmakers driven by a political vendetta are determined to wipe out the teachers union. Senators revived the House priority to de-certify and shut down any local teachers union where less than 50% plus 1 of all eligible employees pay dues.  Truth check: All teachers whether they are members or not are able to vote on whether or not to accept their collectively bargained contract as codified in the Florida Constitution, State Statute 447.309.
We deserve better than what amounts to a private transaction between Speaker Corcoran and President Negron who have shown us repeatedly that they prize their personal agendas over any constituent. 
Here are some of the worst experimental public education policies included in the Senate version of HB 7055.
Hope Scholarship: Vehicle to establish a massive revenue stream for private religious school vouchers. Makes a pretense of offering Bullied student with a voucher to a private school where there is even less accountability
Destroys the teachers union by triggering decertification of any local unit whose membership falls below 50% plus one of all eligible teachers
Gardiner Scholarship/Voucher expansion – $57.5M annually – Allows tenants of commercial property to divert rent/sales tax from the general fund to the private school vouchers
Removes proposed accountability measures that would have prevented charters making a profit off construction projects
Adopts the 

Principal Autonomy Program which erodes district oversight of public schools – never discussed in the Senate

Adopts Reading Scholarship/voucher – never discussed in the Senate