by Scott Maxwell | The Orlando Sentinel | February 28, 2017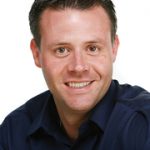 Last month, the Sentinel reported revolting accusations aimed at a local school for special-needs students.
Administrators of the private school — funded largely through Florida's school-voucher programs and Medicaid reimbursements — were accused of defrauding taxpayers out of more than $4 million.
Parents said the school took money for therapy treatment that students didn't receive.
And it all came to a head when cops arrested the administrators, leaving the school shuttered and families stranded.
As I read the maddening story, I found myself thinking: Can you imagine if such a thing happened at a traditional public school?
Politicians would be marching down Main Street, screaming about "failing" schools.
But here's the thing: You wouldn't see something like this at a traditional public school. It simply couldn't happen like this. There are too many checks and balances.
Traditional schools must hire certified teachers. Their finances are audited. Tests are required.
It is one of the ugly realities about school "choice" — and a blatant hypocrisy among those who preach "accountability" … but mostly for the public schools they demonize.
Just ask Billie Jo Cruz.
Last summer, Cruz was searching for a school to help her 6-year-old son, Elijah, who had been recently diagnosed with autism.
When she found the Heaven Academy in College Park, it seemed perfect with promises of specialized education, therapy and even transportation. "It sounded wonderful," she said. "They said everything that a parent of any child would want to hear."
But soon, things seemed off. Elijah wasn't getting the therapy he'd been promised. Cruz couldn't get proof that his teachers were certified to teach or that his bus driver had passed a background check. She said she learned that one of the administrators had just graduated high school.
Cruz, who described herself as a "pro-active parent" who visited the school every week, couldn't get answers to basic questions. She said the last straw came when she saw an invoice for therapy services her son never received.
After she refused to authorize the payment, Cruz said the school kicked out her son.
A few weeks later, the attorney general's office arrested the owner and office manager, accusing them of milking Medicaid of millions, largely for "one-to-one therapy … the children rarely, if ever, received."
As the Sentinel's Annie Martin reported, the state accused the school's owner of using Medicaid money to buy cars, go on shopping sprees and take vacations in New York, Las Vegas and Curacao.
Attorney General Pam Bondi called the actions "despicable."
It certainly sounds that way. But it also says a lot about the lack of accountability that it could ever get this far. After all, the Florida Department of Education didn't stop all this. Criminal investigators did.
I asked Florida's Department of Education about the accountability. Officials did not respond.
But Jon East, an executive with the state's Step Up for Students program that administers the state's voucher/scholarship program, said he was "sickened" by the details at Heaven Academy. East described accountability as "a shared responsibility" between the state and the parents who can "choose to enroll their child and to remove their child from any of these schools."
So the "choice" they had was to stay or go.
Accountability indeed.
I believe there's a place for choice, especially for special-needs kids. Traditional public schools aren't filling all the needs. And some charter schools, like UCP of Central Florida (formerly United Cerebral Palsy), do a good job meeting that demand.
But as UCP CEO Ilene Wilkins notes, her charter school faces many checks and balances that private schools that accept state vouchers do not — including on-site visits from county school officials, written education plans and inspection of the school's financial reports and testing data.
Wilkins has said that the state might better serve parents who want to use vouchers with a disclaimer that warns them that they aren't guaranteed the same things.
She's right. Really, though, better checks and balances are also needed.
Yet so far, the politicians who are so quick to jump on problems with public schools have been awfully silent about this.
Read full article here. 

Please donate if you can. Our children and their public schools need us now more than ever.