What happens when a district for-profit charter school is shut down "following a damning audit and troubling site visits?"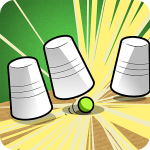 No problem. The charter management company can just "convert" to a private school, avoid all accountability and start taking voucher cash from the state. Florida charter schools have less oversight than traditional district schools and private schools have zero accountability to local districts.
That's what took place in Broward County, Florida. When the district went to court and secured a ruling to shut down Pathways Academy Charter School due to issues such as program deficiencies, inflated student enrollment, forgery, frivolous spending, unpaid taxes and questionable personnel practices.
Thanks to Florida's school reform "Choice" scheme, Pathways Academy is able to remain open, take vouchers funded by diverted tax cash and be free of all accountability. It's hard to see how that helps kids.
Read the details below as reported in the Sun Sentinel:
A Lauderdale Lakes charter school accused by the Broward School District of forgery and frivolous spending announced Monday it will convert to a private school. 
The district went to court to close Pathways Academy Charter School following a damning audit and troubling site visits. Pathways opened in 2013 and the vast majority of its students come from impoverished families.
Administrative Law Judge Robert Meale ruled the district had good reasons to shutter the school, including program deficiencies, inflated student enrollment and forged teacher signatures on evaluations and other documents.
He also said the school failed to maintain vaccination records, misspent funds and failed to pay on time more than $13,300 in federal taxes. The order noted the Internal Revenue Service placed a lien against the school until early 2016. 
According to state law, student achievement should be the most important factor when determining whether to close a charter. But Christopher Norwood, who represents Pathways, said Broward disregarded that.
A larger percentage of Pathways students passed the Florida Standards Assessments tests in most grade levels and categories when compared to other area schools. About 69 percent scored a satisfactory or better, on the English-Language Arts section while just 32 percent at nearby Park Lakes Elementary did, according to state data. 
"They just don't want us around," Norwood said. 
Some grades, though, fared far worse. No fourth graders earned a satisfactory score on the math section of the FSA, nor did any fifth graders on English-Language arts or science. 
School districts approve and oversee charter schools in their counties. Charters are privately-run institutions that receive public money but don't have to adhere to regulations as stringent as public school districts. 
The school district launched an audit of the charter school in 2015 after Andrew Ramjit, an administrator at Pathways for a few months, sent a complaint to the state. 
The audit concluded that staff spent school money for personal pleasure, including flying the then-principal's husband to New Orleans for a conference. Among other incidents, the auditor reported a $4,000 check for consulting services having nothing to do with the school. 
The report also stated that staff altered evaluations to justify firing some teachers, and then forged their signatures.  
Pathways serves about 120 students this year, down from about 260 the year before. Norwood said news about Broward's audit scared many parents away. 
Still, he added, most of the current students will be able to stay at the school when it becomes private by using state voucher programs.
Please donate if you can. Our children and their public schools need us now more than ever.