[vc_row][vc_column][vc_column_text]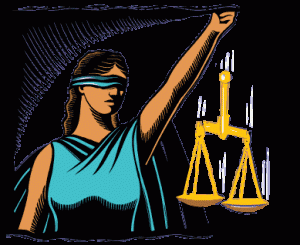 On May 24th, Leon County Circuit Judge George Reynolds ruled in favor of the State
and against Citizens for Strong Schools following a four week trial in March.  As plaintiffs, we at Fund Education Now are disappointed Judge Reynolds felt Florida's funding inequities are not actionable and are deeply concerned that he failed to recognize the tremendous burden the state's Accountability system places on Florida's public school children. We strongly disagree with his decision and still believe that the state is failing to provide a high-quality education to every child.
We're very proud of the effort put forth by the Southern Legal Counsel. This has always been a David and Goliath situation. We were shocked to learn, thanks to a public records request, that Florida has paid $3,743,758.21* to date in our public tax dollars for legal services rendered by the Georgia law firm, Sutherland, Asbill & Brennan, LLP.
In contrast, the Southern Legal Counsel brought a 100% citizen-driven pro-bono case against the state in a bid to give parents and children the rare chance to be heard in court.
Fund Education Now has been advocating for public schools since 2009 alongside courageous parents and allies.  This fight is a marathon, not a sprint. Our efforts are not about profit or power. It's about love. We're in this as long as children continue to be harmed by Florida's school reform policies. And we've always known, regardless of the outcome, there would be an appeal.
Our attorneys at Southern Legal Counsel had this to say: The Second Judicial Circuit Court issued an order that ignores the overwhelming weight of the evidence that the public education system in Florida is failing more than a million students. Even though Florida's constitution is the strongest educational mandate of all the states, the court incorrectly concluded that the constitution has no judicially manageable standards and that the court is prohibited from ordering relief due to separation of powers.  Southern Legal Counsel plans to appeal this decision and continue to seek a high quality education for all children in Florida.
Look for a more detailed analysis of Judge Reynolds ruling in the weeks to come. This is a time to stay focused and remember that Florida's public education advocates are the only independent voice Florida's 2.74 million public school children have. These children and their very real struggle with Florida's high stakes testing/school privatizing scheme deserve much more than a "Big win for the good guys!" Tweet from Jeb Bush. To paraphrase Alachua County teacher Kim Cook, "since when did parents, teachers and school board members become the bad guys?"
*source: Florida House and Senate
Please help us continue to fund this work.
[/vc_column_text][/vc_column][/vc_row]