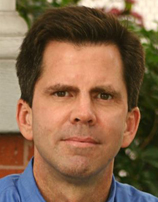 by Kristen M.  Clark | Miami Herald | May 25, 2016
A state law regulating a voucher education program that helps students with disabilities appears to have a flaw that lets taxpayer dollars flow to students who later aren't actually eligible to receive the aid.
In a routine review of a sampling of state Department of Education contracts, state auditors found that a small percentage of students receiving Personal Learning Scholarships — now called Gardiner Scholarships — were later deemed ineligible to get the scholarship money this school year because they re-enrolled in public school.
The Gardiner Scholarships provide students with certain disabilities — autism spectrum disorder, cerebral palsy, Down syndrome and a few others — with money to pay for alternative education outside the traditional public school system. Those costs can include home or private school, as well as instructional materials and specialized services, such as physical therapy.
But students cannot be in public school and take part in the scholarship program. The audit said the DOE identified 114 of 3,647 scholarship recipients who were enrolled in public school, as of December, and so they shouldn't have been getting money.
Step Up for Students — a Jacksonville-based organization that disburses the scholarships under a $46.4 million contract with the state — was forced to return most of the $1.2 million it had already doled out to those 114 students, but the state didn't recoup all of the dollars.
Step Up told the state that $137,100 of the money had already been spent, the audit found. Auditors noted, however, that the organization did not provide supporting documentation for those expenditures so "the Department has no way to verify that the students were ever eligible for the program and that the amount of the refund was correct."
Both the DOE and Step Up said they were following state law, which dictates who is responsible for verifying student eligibility and when the money must be distributed. The audit did not recommend any specific changes to rectify what it flagged as a "deficiency" in the contract management. Changing state law is in the hands of the Legislature.
"It seems clear that both the department and Step Up followed the statute correctly," Jon East, Step Up's vice president for policy and public affairs, said in an email.
Nonetheless, auditors flagged the prescribed process in state law for verifying student eligibility as potentially problematic.
Under state law, Step Up — as the "scholarship funding organization" — is responsible for accepting applications and vetting students for eligibility. That includes making sure the student is of school-age, that they have a qualifying disability and that their parents submit a "final verification document" that confirms the student has left public school and/or made arrangements for home or private school.
"We require extensive documentation on medical conditions and the status of public school or other scholarship participation, as well as separate documentation for every single purchase made against a student's scholarship account," East said.
The law states DOE has to release the scholarship money to Step Up once it confirms eligibility.
It's not until later — potentially several months into the school year, as the audit found — that DOE also verifies students' eligibility by cross-referencing the list of scholarship recipients with the list of students enrolled in public school.
Both the DOE and Step Up said the students identified in the audit include several dozen who decided to move back to public school, rather than continue with the program.
"Given the size of the program and the nature of school choice, we're not surprised that 114 students showed up in the cross check," East said. "The fact that 85 of them had spent no scholarship money before moving to a public school also tells us that most of them made their new school decisions quickly."
Auditors with the Florida Department of Financial Services looked at 10 DOE contracts in all, as part of their routine review. They flagged four contracts for "deficiencies" — including the one with Step Up.
Auditors completed their review Friday, and the Department of Education has 30 days to submit a "corrective action plan" that explains "how these deficiencies will be corrected for further contracts."
"We received the audit report Monday, and we are currently reviewing it to craft our response. We are pleased that overall the Department of Education received positive feedback," DOE spokeswoman Meghan Collins said in an email. "We are always working to enhance our contract monitoring processes and we will use the information from the audit to determine additional opportunities for improvement."
East said Step Up also "will be reviewing these findings in much greater depth to see where we might be able to improve."
Read full article here.