No need to stand in line. Vote early at your convenience – make sure your voice gets counted!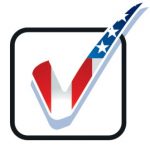 In most places, early voting starts October 24th and ends November 5th, but each Florida county Supervisor of Elections may at his or her own discretion, offer additional days.
Florida residents, find your voting locations and times here and in Spanish here. Other states, find your voting locations here. 
If you are voting by mail, your ballots must be received by the Supervisors of Elections' office no later than 7 p.m. on Election Day, November 8th.  Contact your county Supervisor of Elections for more information.
Vote now. No excuses.
Here's list from the Florida Division of Elections of the type of ID you may use to vote:
According to Florida law, whether during early voting or on Election Day, voters will be asked to provide a valid photo ID with signature at the polls. Any one of the following 12 IDs will be accepted:
Florida driver's license
Florida identification card issued by the Department of Highway Safety and Motor Vehicles
United States passport
Debit or credit card
Military identification
Student identification
Retirement center identification
Neighborhood association identification
Public assistance identification
Veteran health identification card issued by the United States Department of Veterans Affairs
License to carry a concealed weapon or firearm issued pursuant to s. 790.06
Employee identification card issued by any branch, department, agency, or entity of the Federal Government, the state, a county, or a municipality.
If your photo ID does not include your signature, you will be asked to provide another ID that has your signature. If you do not bring proper ID, you can still vote a provisional ballot. As long as you are eligible and voted in the proper precinct, your provisional ballot will count provided the signature on your provisional ballot matches the signature in your registration record.
  Like what we do?  Help support this work.