Register to vote now!  Deadline extended to Oct. 18th!   Already registered? Request a ballot, early voting is vital.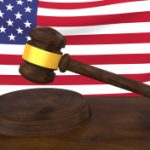 Citing Hurricane Matthew, U.S. District Court Judge Mark Walker disagreed with Gov. Scott, and ruled today to extend Florida voter registration to October 18, 2016.
According to CNN, Judge Walker wrote, "No right is more precious than having a voice in our democracy. Hopefully, it is not lost on anyone that the right to have a voice is why this great country exists in the first place," he said. The judge noted that he had heard testimony from the Leon County Supervisor of Elections who said the magnitude of the storm imposed "tremendous strain" on elections offices. He also noted that the storm delayed naturalization ceremonies and that new citizens "through no fault of their own" would not have had the opportunity to vote in the election absent his order. A spokesperson for the Florida Secretary of State's office said they have already sent the order to the Supervisor of Elections.
Florida has a storied history of obstructing voters rights and impacting elections. So red flags flew as soon as Governor Rick Scott told reporters "I'm not going to extend it, Everybody has had a lot of time to register," just days before Hurricane Matthew hit the Florida coast.
Are you, your family and friends registered to vote? Registering to vote online takes just minutes.  You can do it online, by mail or in person at your local supervisor of elections.
It's not enough to vote for the president. State legislators have power over our daily lives, but often fail to work for us. Too many incumbents support the high stakes test and punish reforms that hurt our children and harm their teachers.
This is a high-stakes election.
Register. Do it by October 18, 2016,
Additional links:
31 states let you register online.
U.S. Government voter registration
Florida Register to vote – English & Spanish
Early Voting: Request a ballot – any state
Request a Florida ballot/Early voting is vital
Like what we do?  Help support this work.