Due to Hurricane Matthew Judge has extended voter registration to October 12th! 
It cannot be overstated. This election, the stakes are horribly real.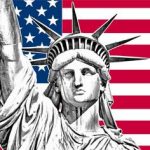 Are you registered to vote? Is your address and other key information correct?  You can do it online, by mail or in person at your local supervisor of elections.
Are your family members and friends registered to vote? Ask them. Registering to vote online takes just minutes.
Register. Learn about the candidates. VOTE.
It's not enough to vote for the president. State legislators have power over our daily lives, but often fail to work for us. Too many incumbents support the high stakes test and punish reforms that hurt our children and harm their teachers.
Register now. Plan to vote. Use your voice for yourself, our children and our nation.
Let's put an end to:
High stakes tests
Greedy vendors sucking tax dollars from our public schools
Privatizing public schools
Harming kids/Disrespecting teachers
Legislators pushing education "reform" while working for vendors
Do it by October 12, 2016,  Register.
Additional links:
31 states let you register online.
U.S. Government voter registration
Florida Register to vote – English & Spanish
Like what we do?  Help support this work.