HB15/SB906 is moving through the 2017 Legislature in the form of a $206 million dollar voucher expansion featuring little accountability. This latest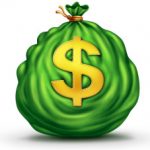 figure means at least $6 million in new fees for Step Up for Students who, as the official Scholarship Funding Organization, are entitled to 3% of the gross.
Voter alert: Bill HB15/SB906 sponsors – Representatives Fischer, Sullivan, Leek, Ponder, Renner, Williams and Senator Simmons.
Florida's K-12 voucher programs are a big half a billion dollar plus annual business. Most voucher money in Florida is spent on private religious schools where there is little oversight or proof that the program helps students academically. Politicians have side-stepped separation of church and state statutes by converting potential state revenue that could fund critical needs into tuition vouchers. Each year the Florida legislature dramatically expands voucher funding and adds new branches to the program with the goal of greatly diminishing the role of public schools by shifting most students to vouchers.
Important to know: All Florida vouchers require that the money be spent in a private school thereby forcing parents to relinquish their child's right to a Free and Appropriate Public Education (FAPE).
U.S. Secretary of Education Betsy DeVos is obsessed with K-12 voucher expansion, especially in Florida where she has spent vast sums to break the separation of church and state, elect sympathetic politicians, fund a PAC with John Kirtley of Step Up for Students and served until recently on the board of Jeb's Foundation for Excellence in Education.
Funding is catching up with traditional public schools rendering the long held political argument that vouchers are cheaper than public schools moot. The assertion that vouchers are only for impoverished children is also losing traction as politicians keep expanding income levels. And in most cases, parents must pay the cost difference between the actual tuition and voucher amounts which could be in the thousands.
The Orlando Sentinelreports:
The changes would mean money spent on the Gardiner program would jump from about $73 million this academic year to $200 million next year. The tax-credit scholarships, now worth about $5,886, or about 82 percent of the amount spent per-student in public school, would pay from 88 to 96 percent of that figure, depending on the student's grade…
…The bill would expand the pool of students who can qualify for a Gardiner Scholarship, which on average pays about $10,000 a year per child. Parents can use the money for private school tuition, therapy, home-school materials or other services, as long as their child is not in public school.
This year, 7,879 students have scholarships. Students can qualify if they have certain significant disabilities, such as autism, Down syndrome, and cerebral palsy.
The bill adds more disability categories to the list, meaning more than 40,000 other students could qualify, based on enrollment in "exceptional student education" programs from the Florida Department of Education. The proposed funding would cover about 20,000 students total, however.
The McKay program would get a small change that reduces the requirements related to public school enrollment in the year before seeking a scholarship.
The tax-credit program now serves nearly 98,000 students, who use the scholarships to attend one of more than 1,700 participating private schools.
The program is funded by donations, largely from corporations, given in exchange for credits on state tax bills.
The private schools can charge parents the difference between their tuition, which averages $8,524, and the scholarship, said Jon East of Step Up for Students, the organization that administers the program.
About 5,000 students a year turn down the scholarships because they cannot pay the difference, he said.
The bill would make each scholarship worth more but also lessen one of the benefits program advocates often tout: That it cost less per-child than public school.
Rep. Larry Lee, D-Port St. Lucie, said the increased costs worried him. He voted against the bill.
"I totally support the program, but I have a little bit of a problem increasing the funding," he said.
Please donate if you can. Our children and their public schools need us now more than ever.