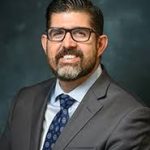 This is how the votes went for the horrible SB 7070 "train/omnibus" bill in the Senate Education Committee, Wednesday, March 6, 2019.  Is your senator on this list?
Please thank the "No" votes and tell the "Yes" votes know what you think.  Spread the word to your sphere of influence about who voted to spend billions in our property tax dollars to fund vouchers to private, unaccountable, largely religious schools.
Let's remember which Senators thought it was a good idea on the 2nd day of the 2019 session to support a bill stuffed with so many different issues. The only way to serve the 21.6 million people living in Florida. is is to break SB 7070 into separate bills that can be properly vetted. Pushing train bills is a dishonest way to legislate policy. Watch entire 3/6/19 Senate Education Committee meeting. here.
Senator Montford;  850-487-5003; montford.bill@flsenate.gov – VOTED NO ON SB 7070
Senator Berman;  850-487-5031; berman.lori@flsenate.gov – VOTED NO ON SB 7070
Senator Cruz;  850-487-5018; cruz.janet@flsenate.gov – VOTED NO ON SB 7070
Senator Diaz;  850-487-5036; diaz.manny@flsenate.gov  – VOTED YES ON SB 7070
Senator Baxley;  850-487-5012; baxley.dennis@flsenate.gov – VOTED YES ON SB 7070
Senator Perry;  850-487-5008; perry.keith@flsenate.gov  – VOTED YES ON SB 7070
Senator Simmons;  850-487-5009; simmons.david@flsenate.gov  – VOTED YES ON SB 7070
Senator Stargel;  850-487-5022; stargel.kelli@flsenate.gov  – VOTED YES ON SB 7070