The scariest news of all about HB 7069 is a Miami Herald report that Sen. David Simmons has written a "fix"  for HB 7069 after being one of the few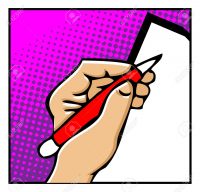 Republicans who voted against it.  The only thing that will make HB 7069 better is a veto.
Speaker Corcoran has delayed giving Gov. Scott HB 7069, hoping we will lose interest. He wants our all our hard work opposing this bad bill to disappear with Gov. Scott's signature. Prove him wrong. Keep speaking out, writing and calling.
Please call and email Gov. Scott. Veto 7069.   Call Gov. Scott: 850.488.7146 or 850.717.9337 – Tweet Gov. Scott: @FLGovScott
HB 7069 was negotiated in secrecy shutting out citizens and the majority of Republican and Democratic legislators alike. It was manufactured solely by Speaker Corcoran as a "gotcha" play against Governor Scott, Senate President Negron, legislators and most importantly, the people of Florida. HB 7069 stabs deeply at the statutory powers of duly elected school boards by forcing them to share precious local revenue and lose oversight by turning over publicly owned district schools permanently to for-profit charter corporations.
Take action & tell Gov. Scott to veto HB 7069
The idea that the damage caused by the horrendous back room deals found in HB 7069 could possibly be erased by adding $100 per child to the Florida Education Funding Program (FEFP) is insulting and unacceptable. The Miami joint Budget announcement from Scott, Corcoran and Negron was an open admission of another dishonorable secret deal among themselves that openly excluded the rest of the legislature.
From the Miami Herald:
Absent from the announcement on the budget deal was what will happen with HB 7069, which the House has not yet sent to the governor for his signature and Scott has not said whether he will sign or veto.
Many in the Senate say Corcoran would never have agreed to the added funding for public schools, Visit Florida or economic development without the governor's agreement to sign HB 7069, so the governor is holding out his public proclamation over the bill as leverage — to make sure lawmakers come through on the increased funding for tourism, jobs and schools.
 It's crystal clear why Gov. Scott placed an additional $100 per student to the FEFP. He's using public school kids as collateral to ensure funding is restored to Visit Florida and Enterprise Florida, the organizations Speaker Corcoran denounced as corporate welfare.  Who in the House or Senate, Democrats included will vote against adding $100 per student to Florida's woefully underfunded public schools? Check mate.
There will be no budget "talks" at the special session. The deal is done. All that's left is the formality of a House and Senate vote and the assumption of easy passage.
"The real winners here are corporate interests and not the people of Florida. This creates more cronyism …It's doubling up on corporate welfare."                                                                                                                                                                                                                  Sen. Evan Jenne
HB 7069 is the mother of all hypocrisy. For all his grousing about "corporate welfare," Speaker Corcoran thinks nothing of forking over millions of public tax dollars to enrich corporate charter chains:
$140 million for the unfettered expansion of "Schools of Hope" for-profit corporate charters
Redirects Title 1 Funds to for-profit charters at a cost of millions to districts –foreshadowing of the devastating Trump/DeVos plan
Charter School Land Use Allows charter schools to bypass land use or zoning requirements of local jurisdictions strips communities and school boards of their right to object.
Charter access to public facilities at deep discounts, including taking over floors in existing public schools
Charters can hire non-certified teachers
Exempts corporate charter chains from paying for District services
Grants Charters power to usurp Superintendent Authority/Schools of Excellence
Grants Charters power to usurp locally elected school boards
Forces School Districts to give Charters millions of dollars in locally levied capital outlay funding which the public will never recoup
Recess – Mandates 100 minutes of recess for all K-5 students in District public schools – exempts charter schools granting a carve-out from any expenses
Parents, teachers, districts and administrators are adamantly opposed to his horrendous bill and have sent tens of thousands of letters and made as many phone calls. Bill proponents led by the Koch-funded Libre and sponsor Rep. Manny Diaz are shamelessly targeting Hispanic Academica charter school parents with a "yeson7069" campaign, bribing them with credit on required volunteer hours in exchange for "yes" letters. Even worse, students can earn academic points for letters.
Regarding the passage of HB 7069, the Miami Herald reported:
House and Senate leaders forced through the proposals on an up or down vote with little debate and no amendments, leaving lawmakers angry, public school advocates seething, and democratic traditions in tatters….Sen. David Simmons, R-Altamonte Springs, the chair of Senate budget committee on K-12 education, was among the three Republicans who voted against Corcoran's priority, HB 7069, a bill designed to expand the charter school movement and allow for an infusion of fun to help about 12 percent of the state's failing schools.
The House proposal contained "multiple defects" that include "draconian" provisions that will punish children in failing schools today in an effort to improve things for other children in the future, he said.
There's no time to waste. The future of Florida's children literally hangs in the balance.
Please call and email Gov. Scott. Veto 7069.   Call Gov. Scott: 850.488.7146 or 850.717.9337 – Tweet Gov. Scott: @FLGovScott