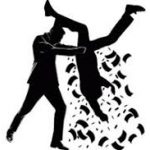 SB 1220 Massive voucher expansion robs billions from public schools – Hits the Senate floor vote tomorrow. House companion, HB 7067 passed today. There's  time to waste.
Take action today: Tell the Senate to vote NO SB 1220 tomorrow, March 10th.  This bill is catastrophic for public schools. It robs hundreds of millions of our public tax dollars directly from public school funding to pay for private scholarship/vouchers to mostly religious schools that are free to discriminate.  If we can't pay teachers, why are we asking taxpayers to spend a billion dollars on private schools?
SB 1220 deserves a NO vote for the following reasons:
Does not focus on serving low income students. Automatic escalator morphs the Family Empowerment Scholarship/Voucher (FES) in 4 years to a middle-class entitlement for families of 4 earning $103K per year increasing every year until virtually everyone is eligible.
Florida's median salary is $55,462 or 215% of the Federal poverty guidelines, currently well below the 300% cap of $77K per family of four.
Without another vote to stop it, this escalator continues unabated every year until everyone is qualified to receive the FES Voucher to attend a private religious school with zero accountability.
Facilitates an exponential transfer of public-school dollars into private hands. In 2019-20 FES vouchers cost districts $103.5M dollars. By 2024-25 FES vouchers could cost districts nearly $1 billion dollars per year.
During the 2019-20 school year alone school districts have transferred the following public funds to private FES Voucher Schools: Miami Dade: $22M; Broward: $10M; Orange $11M; Volusia $3M; Hillsborough $6M; Palm Beach $4M for a total transfer of $103.5M statewide. All but two Florida districts were affected.
NO enrollment cap on expansion of FES Vouchers funded by our public-school dollars. Next year vouchers will grow from 17,724 to 46,626, increasing by nearly 30K students each year in perpetuity.
Use your voice. Tell the Florida Senate to vote NO on SB 1220 now!