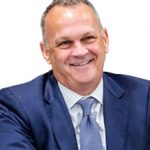 The "choice" of millions of parents to keep students at home during COVID-19 should mean something significant in the state of Florida. The FSA testing window opens in April and FL Education Commissioner Richard Corcoran is determined to disrespect parents who do not choose to return their child to school to take a test.  For those parents, this is a seminal moment. The consequences of returning to school for the FSA could come at a far greater cost than all of Florida's punitive accountability system combined.
Take action, tell Gov. DeSantis & Commissioner Corcoran to remove all 2021 FSA consequences –
including to those students who do not return face-to-face to test.
Every parent should be concerned that Florida is badgering any parent send a child back to school just to take a test. The state's claim that it needs the "data" rings hollow. Schools know exactly where their students are because Florida spent $20 million in CARES funding on required "robust progress monitoring." State officials brag that progress monitoring has resulted in 1 million state assessments and 6 million progress monitoring assessments to date, putting Florida "in the position to support its students as they catch up, grow and elevate beyond the obstacles of the pandemic."
Florida plans to submit its COVID-related testing waiver to the U.S. Department of Education, relieving districts of the "must have 95% tested" rule and other restrictions. You have until the end of the day to submit comments about the Florida's proposed waiver request here.
Governor DeSantis and Commissioner Corcoran should take note that Ian Rosenblum Deputy Assistant Secretary for Policy and Programs, U.S.D.E. told South Carolina in a March 2021 letter regarding their waiver that:  "Certainly, we do not believe that if there are places where students are unable to attend school safely in person because of the pandemic that they should be brought into school buildings for the sole purpose of taking a test."
Take action today: FL should hold all students harmless, especially those whose parents keep them home by "choice" for the 2021 spring FSA testing window. 
Florida should substitute this year's progress monitoring for FSA data, remove all state-imposed FSA consequences for students, teachers, and schools, especially holding harmless all students whose parents keep them home during the 2021 spring FSA testing window by "choice" to avoid the high stakes of COVID-19 and its variants for the 2021 school year.  Remind Governor DeSantis and Commissioner Corcoran of the following:
Parents who made the choice of virtual/distance learning for their children do not want to risk the high stakes consequences of COVID-19 or the deadly variants for the FSA test.
ALL 2021 FSA consequences should be waived for every child, teacher, and school regardless of circumstance – demonstrating the "grace and compassion" Commissioner Corcoran describes.
$20 million in CARES funding was used by the state to pay for robust progress monitoring, 1M assessments and 6M progress monitoring assessments to date says Florida Districts are fully aware of student learning status.
Allow districts to use 2021 progress monitoring to determine student learning.
Accept and implement the full extent of any testing waiver granted to Florida by the U.S.D.E., including the suspension of the 95% "must test" requirement.
Recognize that due to COVID-19, districts and schools within districts were all impacted by COVID differently, negating the value of any standardized comparison for school grades or any other state accountability measure.
Your letters will go to the following:
U.S. House Speaker Nancy Pelosi
Majority Leader Sen. Chuck Schumer
Senate HELP Committee Chair Patty Murray
U.S. D.O.E. Secretary Miguel Cardona
Florida Governor Ron DeSantis
Sen. Joe Gruters, Chair, Florida Senate Education Committee
Florida Board of Education
Andy Tuck, Chair – Andy.Tuck@fldoe.org
Marva Johnson, Vice Chair – Marva.Johnson@fldoe.org
Monesia Brown – Monesia.Brown@fldoe.org
Ben Gibson – Ben.Gibson@fldoe.org
Tom Grady – Tom.Grady@fldoe.org
Ryan Petty – Ryan.Petty@fldoe.org
Joe York – Joe.York@fldoe.org
Florida Commissioner of Education Richard Corcoran Commissioner@fldoe.org