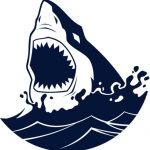 Use your voice to oppose SB 1028, Alternate Charter School Authorizer, which harms public schools, on the agenda tomorrow, Thursday, (4.8.21), in Senate Appropriations Subcommittee on Education.
For the fourth time in as many years, Florida politicians seek to strip School Boards of their Constitutional Authority to approve and supervise district Charter Schools. SB 1028, by Sen. Travis Hutson, R, allows any Florida university or college to become an Alternate Charter School Authorizer, empowered to approve and open charters, including corporate chains, anywhere the institution has educational reach. Meaning large universities can open charters all over the state without demonstrating need, further cutting deeply into the K-12 education budget pie, defunding district schools.
As written, SB 1028 and its companion, HB 51 are unconstitutional. Legislators understand deleting school board powers requires a constitutional amendment on a general ballot plus 60% of the vote to become law. In 2018, legislators attempted Amendment 8 to pass an Alternate Charter School Authorizer, which failed to make it onto the ballot.
Leveraging the Alternate Charter School Authorizer against school board authority strikes at every voter's right to local representation.  Florida taxpayers who invest in public schools through property taxes and locally raised funds, never envisioned these limited public dollars being used to build endless duplicate charter school seats that may never be filled.
Remember, most charter schools belong to chains owned by private corporations profiting from public funds.
Take Action Now! Urge a no vote on SB 1028 which further defunds public schools!
There are a total of six bills with similar language, meaning SB 1028 and the radical Alternate Charter School Authorizer will likely end up in a confusing "train" bill stuffed with unrelated issues declared "must pass" by political leadership.
Here are the reasons to oppose SB 1028:
SB 1928 and HB 51 are unconstitutional, as no bill can alter the constitutional authority of school boards, only voters can do that through a statewide ballot vote.
Violates school board authority by unconstitutionally shifting that power to the Commissioner of Education, allowing him to authorize charter school replication.
Designates Florida Universities and Colleges as an Alternate Charter School Authorizer bypassing the constitutional authority of duly elected school boards.
No cap on the number of charters that can be approved by the Alternate Charter School Authorizer
District charters, whose contract has expired, may move to the Alternate Charter School Authorizer, depleting student enrollment and taking with them funding used to develop real estate, buildings, and other taxpayer subsidized assets.
Charter schools approved by the Alternate Charter School Authorizer are entitled to all funding provided to district schools including gross state and local funds, discretionary lottery funds, and funds from the school district's current operating discretionary millage levy.
Bills related to SB 1028 – SB 1468 by Sen. Gruters; SB 1622 by Bean; HB 51 by McClain; HB 1031 by Rodriguez; HB 1061 by Smith
Your letters will go to: 
Senate Appropriations Subcommittee on Education
Sen. Doug Broxson, Chair, R, District 1
Sen. Manny Diaz, Jr., Vice Chair, R, District 36
Sen. Janet Cruz, D, District 18
Sen. Audrey Gibson,D, District 6
Sen.  Joe Gruters, R, District 23
Sen. Travis Hutson, R, District 7
Sen. Katheen Passidomo, R, District 28
Sen. Tina Scott Polsky,D, District 29
Sen. Tom A. Wright, R, District 14
House Education and Employment Committee select members
Rep. Chris Latvala, chair, R, District 67
Rep. Stan McClain, Bill Sponsor, HB 51 and Vice Chair, R, District 23
Rep. Patricia Williams, Ranking Member,  D, District 92