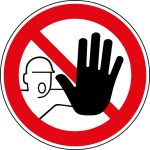 Two dangerous bills are up Tuesday, February 25, 2020 in the Senate Education Appropriations Subcommittee.
Urge a NO vote from Senators Stargel, Diaz, Baxley, Book, Flores, Montford, Pizzo & Simmons on:  SB 1220 Family Empowerment voucher expansion & SB 1688 High stakes tests and A-F school grades for pre-schools!
We oppose SB 1220/Family Empowerment Voucher Expansion because:
Expands Family Empowerment Voucher that pays for private religious schools that discriminate
Funded directly through the Florida Education Finance Program (FEFP) which funds public schools with property taxes
Expands voucher eligibility to families of 4 earning $80K – which is not at poverty levels
Allows Florida Tax Credit (diverted taxes) voucher recipients to transfer to Family Empowerment vouchers (public school property tax funding)
Doubles down on state sanctioned discrimination using parental "choice" as an excuse
We oppose SB 1688/Pre-K high stakes "accountability" because:
Pushes high stakes down to Pre-K, classifying some in this age group as "deficient"
Multiple standardized tests for preschoolers
A-F style school grades that result in loss of funding and sanctions for schools who receive low marks
Places "deficient" preschoolers in mandated intensive reading interventions prior to entering Kindergarten, even though reading is not currently required of children this age
No new funding is provided to cover district cost of intensive reading interventions
Silent on "retention" of preschoolers who do not pass standardized testing
Ignores the documented need for preschoolers to play, learn about being in a community of peers and the "soft" skills of kindness, fairness & collaboration by placing all emphasis on reading and high stakes testing
Take action now! Ask Senators Stargel, Diaz, Baxley, Book, Flores, Montford, Pizzo & Simmons to oppose these bad bills
Tallahassee Folks: Please attend the Senate Education Appropriations Subcommittee meeting and testify against these bad bills
Tuesday, February 25, 2020
9:00—12 p.m.
Pat Thomas Committee Room, 412 Knott Building
Call & Tweet: After you've sent your letters, call & tweet these senators & remind them to vote no on SB 1220 and SB 1688.
2019-2020 Senate Education Appropriations Subcommittee – 5 Republicans & 3 Democrats
Kelli Stargel, Chair R- 22 – 850-487-5022, @kellistargel
Manny Diaz, Vice Chair R- 36 – 850-487-5036, @SenMannyDiazJr
Dennis Baxley R -12 –   850-487-5012, @dennisbaxley
Lauren Book D -32 – 850-487-5032, @Book4Senate
Anitere Flores R -39 – 850-487-5039, @anitere_flores
Bill Montford D- 3 – 850-487-5003, @BillMontford
Jason Pizzo D -38 – 850-487-5038, @PizzoforSenate
David Simmons R- 9 –  850-487-5009, @DSimmonsFL
Read more on Family Empowerment Vouchers here.
Read more about voucher school discrimination here & here.
Read more on Pre-K high stakes accountability here