Click to ask Senate Ed Committee members Diaz, Stargel, Baxley, Berman, Montford, Cruz, Perry & Simmons to oppose SB 1498 now!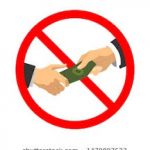 The Senate Ed Committee meets this Monday, February 17th on Presidents Day to discuss and vote on Sen. Dennis Baxley's delete-all amendment to SB 1498 into alignment with HB 7079.
Throws a district school into instant turnaround status upon earning its first "D" or "F"
If a "D" or "F" turnaround school does not earn a "C" or better within a year, the Commissioner of Education may recommend closing the school, re-purpose it as a charter or assign it to and external operation.
Bypasses school board authority by allowing external operators to be state universities or colleges
Makes no provision to restore "turnaround" schools to the district
Shortens the time allowed for school districts to help struggling schools
Significantly accelerates path to privatize or close low performing schools
Robs districts of their constitutional authority to oversee their own schools
Grants Commissioner of Education new powers to deny district requests to close schools
Send your letter now. Ask each member of the Senate Ed Committee to:
Oppose shortening the turnaround time frame
Support local control of any necessary school closures
Oppose SB1498
Take action now to write legislators to oppose this bill!
Tallahassee Folks: Please attend the committee meeting and testify against this bad bill
Monday, February 17, 2020
1:30—3:30 p.m.
Pat Thomas Committee Room, 412 Knott Building
After you've sent your letters, call the members of the Senate Ed Committee and urge them to vote no on SB 1498.
Senator Manny Diaz, Jr. (R), Chair (850) 487-5036
Senator Bill Montford (D), Vice Chair (850) 487-5003
Senator Dennis Baxley (R) (352) 789-6720
Senator Lori Berman (D) (850) 487-5031
Senator Janet Cruz (D) (850) 487-5018
Senator Keith Perry (R) (850) 487-5008
Senator David Simmons (R) (850) 487-5009
Senator Kelli Stargel (R) (850) 487-5022
Are you registered to vote? Do you need to change your party? 
Deadline is Feb 18th to vote in the primary.