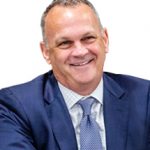 Florida Education Commissioner Richard Corcoran intends to bring all students back face-to-face for FSA testing in April although many are still learning remotely in their districts or on virtual platforms. That's the opposite of the "compassion and grace" the state crows about. 
In response, Florida Senator Perry Thurston (SB 886} and Rep. Robin Bartleman (HB 359) are calling for the elimination of all FSA high stakes. These bills need our support, families have sacrificed a lot to stay safe at home, which never included returning to campus for the 2021 FSA. 
Use your voice today. Urge legislators to cancel the 2021 FSA and push SB 886 and HB 359, which remove all testing stakes, through each committee stop onto a full floor vote. 
Sen. Thurston's SB 886 removes FSA punitive measures such as mandatory third grade retention, school turnaround, high performing designations, high school graduation requirements and personnel evaluations. The only way to completely protect our children is to cancel the 2021 FSA, the results of which certainly will not be reliable or valid. 
Forcing kids back into the emotional stress of face-to-face school testing just so Commissioner Corcoran can collect their data is unacceptable, even thoughtless. Both Corcoran and teachers know where our kids are right now. They have been subjected to "robust progress monitoring" from districts who have reported the results to Corcoran throughout the year. 
Commissioner Corcoran is more obsessed with keeping Florida's A+ Accountability scheme intact than any genuine concern for students in a year where nothing has been consistent. Why does the state ignore the "choice" of parents on the ground who have real reasons to avoid sending their children back to school to take the FSA which grows more meaningless by the day?
Take action now. Demand the cancellation of Spring 2021 state mandated assessments and urge the passage of SB 886 and HB 359 to eliminate any punitive measures against students, schools, or teachers.
Our children are depending on us to speak out for them today.
Reasons to support passage of SB 886 and HB 359 and support taking the FSA and state mandated states for the 2020-21 school year:
FSA results gathered in spring 2021, during COVID-19, will not provide an accurate picture of student progress, teacher effectiveness and school performance and as such should not be used to retain students, rank teachers or grade schools.

It is inequitable and unrealistic to expect parents, who the state encouraged to exercise their "choice," to keep their students out of face-to-face instruction over health risks to return these same students to a face-to-face school building to take the FSA or other state mandated tests.

FSA test prep will rob as much as two months of valuable teaching time needed to help students mitigate the negative impacts brought on by COVID-19.

Districts have already been required to collect "robust progress monitoring" data, spending upwards of $20 million in CARES funding to create this infrastructure for collecting, aggregating, and analyzing student data.

During the Pandemic Committee meeting it was expressed that the "robust progress monitoring" data collected on Florida K-12 students using embedded programs such as i-Ready are already providing teachers and districts plenty of information about student progress. This data has been shared regularly with the state FL DOE, documenting progress, and holding districts accountable – making the argument to administer spring FSA moot.

How can the spring 2021 FSA be valid or reliable given that methods and content for teaching school this year are in no way "standardized?"  During the 2020-21 school year Florida students used a variety of alternative learning environments such as synchronous distance learning, virtual school, and homeschooling and returning to optional face to face in January 2021.

Because of the ongoing presence of COVID-19 in communities across the state, the patent refusal to vaccinate teachers and staff and the lack of resources available for Florida schools to adhere strictly to CDC safety guidelines, we urge the Federal Government to consider waiving the annual testing requirement and the mandate for "95% tested" required in ESSA.
One click sends your letters individually to:
Speaker Chris Sprowls
Sen. President Wilton Simpson
Sen. Joe Gruters
Sen. Shevrin Jones
Rep. Chris Latvala
Rep. Patricia Williams
Sen. Perry Thurston
Rep. Robin Bartleman
Sen. Doug Broxson
Sen. Janet Cruz
Sen. Audrey Gibson
Sen. Travis Hutson
Sen. Kathleen Passidomo
Sen. Tina Scott Polskey
Sen. Tom Wright
Sen. Kelly Stargel
Sen. Aaron Bean
Sen. Ben Albritton
Sen. Lauren Book
Sen. Randolph Bracy
Sen. Jeff Brandes
Sen. Gary Farmer
Sen. George Gainer
Sen. Ed Hooper
Sen. Travis Hutson
Sen. Debbie Mayfield
Sen. Keith Perry
Sen. Jason Pizzo
Sen. Bobby Powell
Sen. Darryl Rouson
Sen. Linda Stewart