By: Ashley White | Tallahassee Democrat | April 24, 2018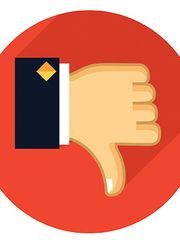 The Leon County School Board barred two charter schools from opening at its meeting Tuesday night in front of a full crowd.
The board unanimously decided to deny the Plato Academy and Tallahassee Classical School's applications. The schools had intended to open in 2019.
"This is not the time for a new charter school in our district," said board member Maggie Lewis-Butler. "We have schools that are doing to same curriculum that you're going to create for your charter school."
Board member Rosanne Wood addressed the founders of the Classical school, saying "this is not about you and your efforts, it's more of a philosophical stance."
The schools will have 30 days to appeal the decision to the Florida Department of Education. The School Board must provide written reasons for its denial within 10 days.
"This is not the end of the road," said Tallahassee Classical School board member Jamie Carbonell. "We will be pursuing our next steps in making this a reality for our community."
Superintendent Rocky Hanna had urged the board to deny the applications. He said charter schools aren't held to the same standards. He also brought up a 2016 DOE denial for Leon County to build another high school after the department said there wasn't enough projected growth.
Read about the charter schools: