Are you registered to vote? Is your address and other key information correct?  You can do it online, by mail or in person at your local supervisor of elections.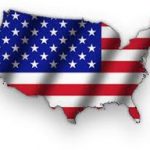 Sick of:
High stakes tests that hurt our children & disrespect their teachers
Wealthy vendors draining tax dollars away from our public schools in the name of test prep, data mining, CBE, digital badging
Legislation that privatizes our public schools via for-profit charters & private school vouchers
Teaching to the test
Legislators who push education "reform" bills while working for vendors
Register. Learn about the candidates. VOTE.
It's not enough to vote for the president. State legislators exact far greater control over our daily lives. In many cases state senators and representatives have failed to work for us. Many incumbents have a clear record of supporting the very public education "reforms" that hurt our children and harm their teachers.
If you are not registered to vote, do it now. Make the commitment to use your voice for yourself, our children and our nation.
All the brilliant, on-point social media comments you might make over your lifetime will never, ever match the power of your single vote.  
These stakes are horribly real.
Do it by October 11, 2016,  Register.
Additional links:
31 states let you register online.
U.S. Government voter registration
Florida Register to vote – English & Spanish