The Electoral College is getting more attention than ever. There's much speculation over how the electors will vote and
it's clear that many people are uncertain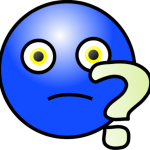 about how this process works.
Prior to the general election, each party with a presidential candidate creates its preferred list of Electoral College members. The number of members in each state is based on the number of members in its Congressional delegation allowing one for each member of the U.S. House of Representatives and two for each member of the U.S. Senate. A winning candidate must earn 270 or more to prevail. There are a total of 538 electors.
As FactCheck.org explains, "when U.S. citizens go to the polls to "elect" a president, they are in fact voting for a particular slate of electors."
Following the general election, the Governor of each state issues "Certificates of Ascertainment" which declares the winning presidential candidate as well as which panel of electors will represent the state for the final vote. The Electoral College vote takes place in each state on December 19, 2016. Each state records and certifies seven copies, with one sent to the President of the U.S. Senate for a final count during a special joint session of Congress.
Electoral College members are not required to vote a certain way, but they almost always reflect the outcome of the popular vote in each state. Both parties choose electors who are proven loyalists, inoculated from flipping their votes.  This is the very reason some argue that the Electoral College is antiquated and no longer useful. The original notion, as described in the Federalist Papers/No. 68, of serious deliberation concerning a president-elect is moot given the deeply partisan panels of electors in any party.
Some argue that the electoral college provides a definitive answer when the popular vote is close. From Marquette: "In 2008, for example, Obama won only 53 percent of the popular vote but more than two-thirds of the electoral vote."
However, 2016 proved to have the opposite effect. According to the non-partisan Cook Report, Hillary Clinton won 65,746,544 (232 Electoral) votes compared to Donald Trump's 62,904,682 (306 Electoral) votes for an historic popular vote difference of 2,841,862. The 2016 election was decided by four key states: Michigan, Wisconsin and Pennsylvania went to Donald Trump by less than 1% and Florida went Trump's way by just over 1%.
The debate over the popular vs electoral vote is not over, but one thing is certain, we need to work much harder on embracing what unites us and stop rewarding what divides us.
Take a look at the insiders set to cast Florida's Electoral College votes on December 19th:
Florida Republican presidential electors:
Ade Aderibigbe, Assistant Treasurer, Republican Party of Florida   
Brian Ballard, Vice Chair, Trump Inaugural Committee, Finance Chair, Trump for President/Florida
Kristy Banks, Secretary, Republican Party of Florida
Michael Barnett, Chairman, Republican Party of Palm Beach County
Robin Bernstein,Trump supporter/Trump Mar-a-lago Club member
Pam Bondi, Trump Presidential Transition Team, Florida Attorney General
John Browning, Florida Transportation Commission, Trump contributor
Sharon Day, National Committee-woman, Republican Party of Florida
Dena DeCamp, President, Florida Federation of Republican Women
Nick DiCeglie, Chair, Republican Party of Pinellas County
Jeremy Evans, state committee-man, Republican Party of Escambia County
John Falconetti, former chair, Republican Party of Duval County
Peter Feaman, National Committee-man, Republican Party of Florida
Kat Gates-Skipper, Co-Chair, Florida Veterans for Donald Trump
Joe Gruters, Vice President, Republican Party of Florida
Debbie Hannifan, Repuplican State Committee-woman, Polk County, Florida
Blaise Ingoglia, Chair of the Republican Party of Florida. Contact information is here.
Tony Ledbetter, chairman of the Volusia County Republican Executive Committee since 2012. He works for the Trump campaign in Northeast Florida as the political regional director.
Mike Moberley, Chair, Republican Party of Citrus County
Susan Moore, State Committee-woman, Republican Party of Escambia County
Sen. President Joe Negron, Republican member of the Florida State Senate since 2009
Clint Pate, Assistant Secretary, Republican Party of Florida
Robert Watkins, Auditor/Republican National Committee; Scott appointment/Hillsborough Aviation Board
Susie Wiles, Co-Chair, Trump Florida Campaign
Christian Ziegler, State Committee-man/Republican Party of Sarasota County; candidate for Chair/Republican Party of Florida
Check out Electoral College Voters in all 50 states here.
Like Fund Education Now?  Help support this work.