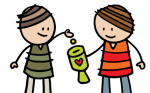 Fed up with Florida's test-obsessed public education "reform" agenda?
Here's something you can do – support the Citizens for Strong Schools vs. The State of Florida lawsuit. Every $5 makes a difference. The importance of this suit which was filed in 2009 and resulted in a trial that concluded April 8, 2016, cannot be overstated. Judge George Reynolds will deliver his verdict by the end of June.
Citizens for Strong Schools charges the state with failing to fulfill its Constitutional "paramount duty" to provide a free, high quality public education to all children living in Florida (Article IX, section 1).
Legal services provided by Southern Legal Counsel (SLP) are 100% pro bono and come with heavy expenses. SLP lawyers who have spent seven passionate years fighting for Florida's children simply don't have the hundreds of thousands of dollars Florida is paying an exclusive Georgia firm for their defense.
It's up to us to do our part. Alachua teacher Kim Cook, a fierce trial witness, recently donated a portion of her school recognition moneyto the Southern Legal Counsel. Orange County teacher Josh Katz is giving his entire "Best and Brightest" bonus to candidates and efforts that will "fix education and stop stupid policies," with a portion going to Southern Legal Counsel.
Please consider contributing what you can to offset legal expenses for a case that some call The Battle for the Soul of Public Education.
As parents, teachers, students, stakeholders and taxpayers, we have repeatedly expressed outrage over the agenda to defund and privatize our public schools.
All the while, the talented team at Southern Legal Counsel has labored for years to win real change for Florida's public schools.
They need our help now. Please donate what you can for incurred expenses and the appeals that lie ahead. It's that important.