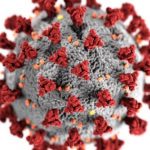 Congratulations!  Your voice was heard. Thank you for writing and calling to ask Gov. DeSantis to waive the 2019-20 K-12 and the required 180 days of seat time for students. Gov. DeSantis agreed with us and has announced that all K-12 testing will be canceled, and he has granted Commissioner Corcoran the flexibility to modify required days in school due to the COVID-19 pandemic.
CLICK HERE: Thank Gov. DeSantis for cancelling 2020 spring testing and ask him to reconsider postponing school board meetings until June 30, 2020 and allow them to meet remotely. Now more than ever we need our local elected officials involved in our community response to COVID-19.
While this is a developing situation and there will be more questions, here's what Gov. DeSantis announced yesterday, March 17th regarding the remaining school year:
All testing for school readiness, voluntary Pre-K and K-12 will be canceled for the 2019-2020 school year.
Commissioner Corcoran to have flexibility alter required 180 days of school due to COVID-19 crisis
Requirements for graduation, grade promotion and final course grades will be evaluated as if those assessments did not exist
Parents can choose whether to keep their child in the same grade for the 2021 school year.
K-12 A-F Accountability school grades will not be calculated for the 2019-20 school year
Schools will continue their current turnaround status next year to avoid disruption to school leadership and operations
All schools and vouchers/scholarships will be fully funded as if this disruption didn't happen. l
Florida's schools are closed until April 15
Remote learning will be used for 6-12, Colleges & Universities going forward, details TBA
Department of Education and K-12 school districts will use unspent 2019-2020 funds to help low-income students get digital devices and internet connection to access online learning
Districts are instructed to use remaining mental health funds to provide counseling virtually and or the phone for students that need emotional support.
Thank Gov. DeSantis for cancelling 2020 spring testing & ask him to let school boards meet remotely instead of postponing all meetings until June 30th. We need our locally elected voices working for us during this COVID-19 crisis.
Districts all over the state are stepping up to provide food for students who depend on their public schools for basic nutrition. For example, Orange County Public Schools has "Grab and Go" meals available to students at 50 school locations beginning March 23rd that contain breakfast, lunch and breakfast the next day.
After you send your letters, Call & Tweet:
Governor Ron DeSantis Twitter: @GovRonDeSantis | Phone: Gov. DeSantis: 850.488.7146
Commissioner of Ed Richard Corcoran Twitter: @RichardCorcoran | Phone: 850-245-0505
Andy Tuck, Chair Florida Board of Education Twitter: @nutrequik
Thank you again for taking action and urging Gov. DeSantis to grant our children grace during the COVID-19 pandemic.
Sources:
Read FL DOE guidance regarding COVID-19 PreK-12 schools here
Watch Gov. DeSantis Announcement about K-12 education during COVID-19 here
Agriculture Commissioner Nicole "Nikki" Fried and the Florida Department of Agriculture and Consumer Services (FDACS) activated their Summer BreakSpot website, where families can find free meals for children under 18 during the current coronavirus school closures. The meal locations may be found at SummerBreakSpot.FreshFromFlorida.com.