Florida HB 7069, the sweeping backroom deal brokered by Speaker Richard Corcoran, Senate President Joe Negron and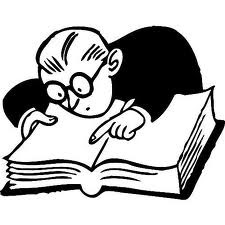 Governor Rick Scott strips districts of credit for those students who graduate using alternate options such as online learning. Last year at least 1,000 at risk public school students earned diplomas from district-contracted private alternative school  Smart Horizons who is exempt from high stakes testing and other potential barriers to student success.
Thanks to language in 7069, these students will no longer be counted in district graduation rates.  In fact they will be labeled as district drop-outs.
It is grossly unfair to deny districts credit for identifying alternate pathways to earn a diploma for students who would otherwise not graduate.  Every year Florida legislators lecture each other, professional educators and parents about students needing "choice" to "achieve their "God-given' potential." It is enormously hypocritical to codify into law the notion that districts do not deserve credit for seeking ways to graduate as many students as possible.
This is just another example of what is wrong with HB 7069 and why districts are suing the state  to strike the law down.
As reported in TC Palm:
For its part, Smart Horizons has partnerships with about 25 Florida school districts and serves about 1,000 seniors, said Howard Liebman, the school's superintendent and CEO.
Public-school superintendents have expressed concerns about the new rule, but otherwise it has no effect on the school, Liebman said.
"If school districts stopped working with us, there would be 1,000 more students out there who are high-school dropouts," Liebman said. "You can't expect every single student that's a senior is going to be effective on the state assessment."
Some districts are unsure if they will continue private-school partnerships. Others are undeterred.
"We will continue to use Smart Horizons as long as it's helping our students," said Jamie Adcock, spokeswoman for Martin County School District.
Transferring students right before graduation is a common practice in many states, Dennis Kramer, director of the University of Florida Education Policy Research Center, told the USA TODAY NETWORK in an email.
Typically, districts do this to give students more support — or to game graduation-rate calculations, Kramer said. More often than not, districts are trying to help students, Kramer wrote.
Kramer said he believes the new rule is an attempt to increase reporting accuracy across Florida.
But the state could be better off creating a new category — a transfer rate to accompany graduation figures — instead of penalizing schools by labeling students as dropouts even though they did graduate, Kramer said.