Week 2 of the  Florida Department of Education new standards "listening tour" seeking public comment on 346 pages of the second draft of the new Florida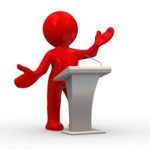 Standards intended to replace Common Core is underway. Commissioner Corcoran is not video taping most of these sessions. Yet he will be able to say that the FL DOE spent 9 hours listening to the public. Our children need us to be present.
Please plan to attend.
Have a friend video tape your comments.
Post & share your written or taped comments on social media.
Document your input
Submit your statement to:  www.floridastandardsreview.org or email at standardsreview@fldoe.org
PM Kathleen Oropeza on Facebook or email at kathleen@FundEducationNow.org, and tell me which meeting you can attend to use your voice to stand up for our children. Contact me as soon as possible.
All meetings are from 5:30 – 6:30 pm. Doors open at 5:00 pm
Florida Department of Education Florida Standards Listening Tour – Locations & dates:
October 14, 2019 – John I. Leonard High School –  4701 10th Avenue North, Greenacres, Florida 33463 – Palm Beach County
October 16, 2019 – Collier County School District Office – 5775 Osceola Trail, Naples, Florida 34109 – Collier County
October 17, 2019 – Jefferson High School – 4401 West Cypress Street, Tampa, Florida 33607 – Hillsborough County
October 21, 2019 – Liberty Pines Academy – 10901 Russell Sampson Road, St. Johns, Florida 32259 – St. Johns County
October 22, 2019 – Hamilton County High School – 5683 US Highway 129 South, Jasper, Florida 32052 – Hamilton County
October 23, 2019 – Walton High School – 449 Walton Road, DeFuniak Springs, Florida 32433 – Walton County
Last week's events:
October 7, 2019 – Sebring Middle School – 500 East Center Street, Sebring, Florida 33870 – Highlands County – Not taped/recorded
October 8, 2019 – Winter Springs High School – 130 Tuskawilla Road, Winter Springs, Florida 32708 – Seminole County – Not taped/recorded
October 10, 2019 – Alachua County School District Office –  620 East University Avenue, Gainesville, Florida 32601 – Alachua County – watch archived video on the Florida Channel here. 
at www.floridastandardsreview.org or email at standardsreview@fldoe.org
Your public coments: .
The DeSantis order that sparked this drive to "get rid of Common Core says we have to "return to the basics of reading, writing and arithmetic."  What does that mean? This review is primarily for math and English/Language Arts, not a re-write of all standards. With the exception of these two areas, we still use the Sunshine State Standards. You can make broad comments or dive into specific standards. Be concise. You will have no more than 2 minutes to speak. 
Areas of concern:
Concerned that this re-write is taking place in a very surface way without doing a deep dive. It appears from proposed changes that we aren't replacing the current standards, just editing for simplification, which ends up being complicating.
The entire process is rushed taking 6 months from start to approval
Who will pay for the enormous expense of changing curriculum, training teachers, buying new classroom materials and tests?
1 Hour for public input per location is unacceptable, particularly when major districts such as Duval, Broward and Miami-Dade are ignored
Focusing on the politics of "getting rid of Common Core" ignores serious impact that the new standards will have on of high stakes testing, mandatory retention and the gross inequities of the FL A-F Accountability system
Does "streamlining" tests include allowing ESOL/ELL students to take tests in their native language?
How will the new standards measure up to national and international benchmarks such as NAEP, TIMMS, PIRLS and PISA?
How will the introduction of these new standards impact students? Will it be gradual or abrupt?
Background
With Florida's focus on accelerated learning and "training," these new standards might also be developmentally inappropriate, especially for Kindergarten. Since the FSA is based on Common Core, Florida will bear the enormous expense of paying for new curricula and standardized tests, which could be embedded into day to day learning, morphing into a different sort of high stakes.  How do students benefit from this? The fact remains that writing entirely new standards based on vague goals such as "providing a road map to make Florida's standards number one in the nation," requires that we pay close attention.
Governor DeSantis ran on the promise that he would get rid of Florida's Common Core State Standards which are restricted to Math and Language Arts. His position stems from years of protracted objections to the controversial standards by folks across the political spectrum since their adoption in 2010. In January 2019, Governor DeSantis issued Executive Order 19-32 to eliminate Common Core and adjust the Civics Standards. As a result, Commissioner Corcoran is conducting a comprehensive review of the academic standards for Florida's K-12 students and will recommended revisions to the Governor by January 1, 2020.
Why are we spending millions of dollars to write new standards for Math, Language Arts and Civics when the original Sunshine State Standards were not broken? New standards are an expensive proposition that may yield little change. Keep in mind that in all other areas Florida still uses the Sunshine State Standards.
The goals Gov. DeSantis outlines in Executive Order 19-32 are very broad, giving Commissioner Corcoran great freedom in presenting solutions:
 Section 1. By January 1, 2020, the Commissioner of Education-shall comprehensively review Florida's Kindergarten through grade twelve academic standards and provide recommended revisions to the Governor –
Articulate how Florida will eliminate Common Core (Florida Standards) and ensure we return to the basics of reading, writing and arithmetic;
provide a road map to make Florida's standards number one in the nation;
reflect the Commissioner's consultation with relevant stakeholders to include parents and teachers; D. deem how to increase the quality of instructional curriculum;
suggest innovative ways to streamline testing;
identify opportunities to equip high school graduates with sufficient knowledge of America's civics, particularly the principles reflected in the Unites States Constitution, so as to be capable of discharging the responsibilities associated with American citizenship;
outline a pathway for Florida to be the most literate state in the nation.
Links to the second draft of the revised standards, recently released by the FLDOE and based on feedback received from Florida teacher experts, national experts and the education community:
Second Draft K-12 ELA Standards.PDF
Second Draft Content Area Literacy Standards.PDF
Second Draft K-12 Math Standards.PDF
Here are some links that compare Florida standards to other states.
Comparison of Florida Standards in English Language Arts to Other States (Excel)
Comparison of Florida Standards in Mathematics to Other States (Excel)
Here's a timeline from the FLDOE which shows a definite fast track that from January to implementation:
Standards Review Timeline (PDF)
Getting "Rid of Common Core" is nothing new
Back in 2013, Gov. Rick Scott held an "Education Summit" (which he did not attend) to get rid of Common Core. The effort was a deceptive ruse that made minor changes such as adding cursive writing but did nothing to significantly alter any of the Math or Language Arts Common Core Standards. Orlando Sentinel columnist Scott Maxwell noted that: "It would be like me buying a new collar for my cat, Furball, renaming him "Meatloaf" — and telling you I got a new pet."
Originally, concerns about changing the standards to Common Core from the Florida Sunshine State Standards revolved around whether they were developmentally appropriate, especially for young students and many felt these new national standards were really an extreme Federal overreach.