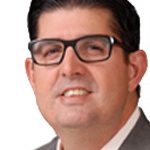 In the height of political pettiness, Sen. Kelli Stargel filed a delete-all  amendment to  SB 1412 by Sen. Kelli Stargel after 10P last night. It makes Miami-Dade the ONLY district forced to retroactively share its referendum money with charter schools. We're talking $48 million. Manny's employer, Academica will receive $24M of that. Talk about a payday!
ALL districts will have to share ALL future referendum dollars raised to increase discretionary property taxes.
Call Sen. Flores 850.487.5039 & Sen. Diaz 850. 487.5036 and ask them to strike this punitive referendum language that singles out the very district they represent.
Call, write, tweet your Senator and tell them to VOTE DOWN THE ENTIRE BILL. SB 1412 ROBS VOTERS OF THEIR VOICE.
STOP the high-stakes games now! This is our money being weaponized against our school districts by people we elected. How bad does it have to get? Be a #PublicEdVoterFL.
Very sneaky, devious, low-down trick you need to know about Sen. Stargel's SB 1412 Amendment: 
Miami-Dade is not called out by name in SB1412, instead it is opaquely referenced in the amendment under Florida State Statute Title XI, Chapter 125, section 11 (Definitions 125.011) because of its status as a Home Rule Charter County. 
FSS 125.011 (1)
125.011 Definitions.—As used in ss. 125.011–125.019:
(1) 
"County" means any county operating under a home rule charter adopted pursuant to ss. 10, 11, and 24, Art. VIII of the Constitution of 1885, as preserved by Art. VIII, s. 6(e) of the Constitution of 1968, which county, by resolution of its board of county commissioners, elects to exercise the powers herein conferred. Use of the word "county" within the above provisions shall include "board of county commissioners" of such county.
Language from SB 1412: