Legislators constantly say that "charter schools are public schools!" SB 1362 makes a lie out of that statement.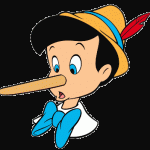 Take action now! Tell the Senate NO on SB 1362 which makes Charter & District Schools separate and unequal
It formally eliminates the requirement for the Florida Department of Education to compare the student performance data of charter schools within a school district with public schools and with the other charter schools in Florida as well as posting of such information on each charter school's internet website.
SB 1362 also
Allows the immediate transfer of capital outlay from districts to charters funneling locally levied public revenue to build, buy and maintain facilities owned by private corporations
Significantly reduces the Title 1 funds available to districts, expediting the growth of "D and F" schools, therefore accelerating the growth of "Schools of Hope/High Impact Charters."
One click tells the Senate to vote NO on SB 1362, which exempts Charter student performance from being  compared to other publicly funded schools!
We reject the bad-faith manipulation found in SB 1362 which legitimizes using scant dollars meant for our public schools to create separate, unequal systems of tax-payer funded schools.
Tell the senators that we are bi-partisan and we are watching.
 Please donate TODAY. Help us pay for a one-click way contact legislators