The Florida legislature set a dangerous precedent this year. One that will no doubt be repeated in GOP-controlled states across the nation.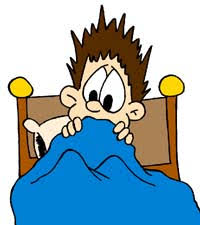 Speaker Richard Corcoran and Senate President Joe Negron under scrutiny from Gov. Scott negotiated every major public education policy into HB 7069 and designed the K-12 budget under a transactional cloak of darkness – locking out everyone but themselves. Each man had his own rigid demands heavily supported by outside influence. Senators and Representatives were rendered so insignificant they should have stayed home.
Secret deals
Scott wanted funding restored to Visit Florida ($86M) and Enterprise Florida ($75M), a corporate incentive slush fund. Negron wanted funding and changes to higher Education and a reservoir near Lake Okeechobee. Corcoran wanted to enact a sweeping assault on public schools setting up Florida to be the poster child for the privatizing "choice expansion" soon to be rolled out by U.S. ED Secretary DeVos. To coerce passage, they included mandated recess and the Gardiner ESE voucher expansion, both bills that would have passed on their own. Politicians have used Florida's public school children either as collateral or an "acceptable loss" for far too long.
As a result, HB 7069 emerged eligible only for a single up/down vote. No debate.
Derivative of 55 other bills, the only supporters of HB 7069 were the Koch Bros, Jeb's Foundations and the charter industry lobby. Without exception, legitimate parent groups, who sent over 150,000 letters, joined stakeholders ranging from teachers to districts and superintendents in opposition of this bill.
Florida has been in the throes of a devastating public K-12 "reform" policy experiment for twenty years. Jeb Bush weaponized the Florida "A-F Accountability System" with high stakes tests, mandatory retention, school grades that mostly reflect zip codes and a profound disrespect for professional educators.
Thanks to HB 7069, even highly effective teachers are no longer sure of a job the following year. Florida politicians consistently talk about placing the best teachers in Title 1 schools where they may no longer be ranked "highly effective." The Best & Brightest Bonus expansion in HB 7069 effectively punishes these teachers. As a result, politics are stifling the ability of teachers to serve at risk students by denying even the smallest gesture of job security.
Universally opposed by advocates
Every public education advocate in the nation should be concerned about what Florida is doing. The state's longstanding 3:1 ratio of GOP to Democrats makes political balance impossible. This session, Speaker Corocran made no attempt to hide his contempt for public education. He began by calling teachers "downright evil, crazy, disgusting and repugnant." HB 7069 disrespects the authority of duly elected school boards by forcing them to share their only capital outlay money with corporate charter chains. In addition, the state gives charters up to $100M per year from Public Education Capital Outlay funding derived from a telecommunications tax. Districts never see a dime!
Of course, Corcoran accuses them of whining, "It's their bloat, inefficiency and gross over-spending. Their problem is their mismanagement…They just want to build Taj Mahals."  This deception ignores the fact that the Florida legislature has refused to invest any additional funds in K-12 education since 2008. Gov. Scott is proud that the 2017 budget includes a paltry $100 extra per student for just one year. Thanks to HB 7069 that money is already spent on new students, making up for lost capital funding and attempting to rescue programs that will be cut due to the shift in Title 1 expenditures.
Hostile to public education
Perhaps the worst policy found in HB 7069 is the $140 million dollar "Schools of Hope" which forces districts to either immediately close "D" and "F" schools or permanently hand them over to for-profit charter chains with zero history of successfully mitigating the impact of generational poverty. There's no guarantee that these struggling students will actually attend a "school of hope." This program is designed to escalate the takeover of district schools by a corporate charter chain. Further, legislators purposely ignore proven public school successes such as the Evans Community School in Orlando.
People are angry about HB 7069. All indications are that it will be an issue in the 2018 mid-term elections. Sen. Gary Farmer is mulling over a lawsuit concerning the legality of using legislation to strip constitutionally granted authority from school boards.
Voucher mission creep
Gov. Scott chose to sign HB 7069 at an ESE Catholic School knowing that DeVos intends kill the separation of church and state and pursue publicly funded vouchers for religious schools.  Knowing that intent might not be well received, Scott used the expansion of the Gardiner ESE voucher as a beard to avoid praising the divisive contents of the bill. The Gardiner ESE voucher is another corporate tax credit that forces recipients to leave the state K-12 school system, giving parents the ability to choose an education for their child devoid of standards or any accountability. Make no mistake this program encourages mission creep toward Jeb and Betsy's dream of universal vouchers. And some form of ESE voucher will be coming to your state, if it hasn't already.
Jeb, along with the Milton Friedman Foundation and a formidable slew of "Return on Investment" billionaire philanthropists ranging from Bill Gates to Betsy DeVos share a singular view. Instead of truly wanting every child to get an excellent education, they are obsessed with liquidating our greatest public asset for the sake of profit and "choice" ideology.
Florida's history of unmitigated charter growth is a tale of wasted tax dollars, scandal,  closed schools and abandoned students   The latest charter school fraud involves Newpoint Charters, racketeering charges and $57 million up in smoke.
Study the contents of HB 7069 carefully. This bill was born of secrecy, power-hoarding and deceit. It's a blatant strategy to pass hostile pieces of legislation that could never be voted up alone. It's a clear-eyed warning that the profiteers coming to dismantle Florida public schools will not be contained to a single state.
What's in Florida's HB 7069?
Title 1 Funds
Redirects and dilutes Title I funds currently used by districts to provide a variety of district-wide programs that benefit some of the most vulnerable students.
Eliminates district-wide programs currently funded with a portion of Title I money such as, AVID, mentorship programs, and some services offered by school transformation offices.
School Districts must give Charters a portion of locally levied capital outlay funding
Requires school districts to share locally derived capital outlay funds with charters leaving a huge deficit in the sole funding source used by school boards to build, maintain and improve schools. Ex: Palm Beach County district expects to lose at least $230 million over 10 years; Broward County will lose at least $300 million over 10 years.
Districts must prove need, charters do not.
Once this capital outlay funding is shared, private corporations are free to keep the money to invest in buildings and improve property that the public will never own.
No language to prevent taxpayer funds for capital projects from enriching for-profit corporate charters
Schools of Hope/High Impact Corporate Charter welfare (line 184)
Creates the "Schools of Hope" program, funded with $140 million by the legislature for out of state charters to take over the education of the most vulnerable students in Florida with zero proof that there is any record of success in turning around schools
Redirects further funding from traditional public schools and provides a corporate welfare program for charters.
Does not require the charters to service the students in the schools that they are taking over.
Increases the number of schools subject to charter take over because it requires school districts to prepare emergency plans if any school in the district earns a "D" or "F"
Language from HB 7101, including the mandate that school districts use a standard contract and any amendments to the contract are deemed to violate charter schools flexibility per statute
Allows charters to use district facilities at a deeply discounted rate that my not reflect the fair market value of properties.
Allows just 25 schools from districts to compete for Schools of Hope funding – If Florida invested in struggling schools, Schools of Hope would be redundant
Charters get to grade District public schools
Permits charter schools to "grade" school districts on their performance
Does not allow for school districts to do the same to charters
Charter School Land Use
Allows charter schools to bypass any land use or zoning requirements of local jurisdictions
Preempts the authority of local jurisdictions and doesn't permit local community participation on land use or zoning decisions that potentially affect their property uses and values
Doesn't allow for local governments or local citizens to evaluate the impacts on their communities caused by charter schools on issues such as traffic capacity and consistency with approved uses already in place
School districts are not given the same flexibility as corporate charter chains.
Charter access to public facilities
Allows charters to use district facilities at a deeply discounted rate that my not reflect the fair market value of properties.
Requires districts to report to DOE if any facility or portion of a facility is vacant, underused, or surplus.
Expands the current requirement of reporting surplus properties.
Could result in a charter school operating simultaneously as an operating public school, affecting the ability of a district to properly plan for future growth.
Grants charter schools sovereign immunity equal to what public entities currently have under state law.
Charters can hire non-certified teachers
Allows "Schools of Hope" to hire non-certified teachers and administrators.
These teachers and administrators are servicing some of the most vulnerable students in Florida.
Why would the standards for these teachers and administrators be lowered?
Exempts corporate charter chains from paying for District services
Caps the administration fees a school district may charge a charter for educational services.
Exempts Charters from paying for additional services outside the agreed administrative fee, causing Districts to subsidize the cost of these extra services
Impedes a district's ability to provide adequate educational services for students enrolled in its district.
Charters Usurp Superintendent Authority/Schools of Excellence
Mandates that a school of excellence be a part of the principal autonomy program which attempts to usurp superintendent powers under the constitution.
Caps the administration fees a school district may charge a charter for educational services.
If a district provides additional services to a charter outside what is contemplated with the administrative fee, it would result in school districts having to subsidize charter school programs and potentially affect a district's ability to provide adequate educational services for students enrolled in its district.
Charters Usurp locally elected school boards
Grants charter school systems governing board a designation as an local educational agency
Allows charters to bypass local control and allowing them to remain largely unaccountable to the public despite receiving a significant amount of taxpayer funding.
School Grade Manipulation 
Requires the educational data from a student that transfers to a private school or comes from a private school to be factored into a school's grade, despite the fact that the school is not providing educational services to the student.
Teachers
Removes teacher bonus caps for IB, AP, and CAPE without funding.
Teacher Contracts: Contains a provision limiting the employment contracts that school districts may award to teachers to one year.
Makes VAM teacher evaluation system optional for districts
Best & Brightest Teacher Bonus
Reduces bonus for teenage SAT/ACT scores and highly effective rank from $10K to $6K for the next three years
Adds a principal bonus of $4K, uses qualifications that have no proven correlation to teacher or principal performance.
$1,200/year before taxes to "highly effective" teachers
Up to $800/year before taxes to "effective" teachers
Does not provide much-needed permanent teacher raises
Gardiner ESE Voucher
Adds an additional $30 million to the existing program which offers $10K vouchers to parents of ESE students
In exchange, parents give up child's right to a free and appropriate public education (FAPE).
Funding is generated by allowing corporations to divert what would be Florida general revenue taxes to Step up for Students, the designated "Scholarship Funding Organization" who earns a management fee off of the gross
Recess
Mandates 100 minutes of recess per week for all K-5 students in District public schools
Exempts charter schools from this mandate – granting a carve-out from any expenses incurred by the recess mandate
Note: Thank you to Diane Ravitch for posting this piece on her excellent blog.
 Please donate TODAY. We need your support to keep doing this work.