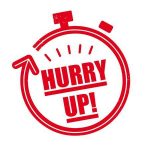 Early vote now through November 1, 2020! Take your friends.  Election day is Tuesday, November 3, 2020
During a presidential election, the average number of voters who fail to vote is roughly 25%. 
Reality check: 25% of all registered Florida voters is approximately 3.5 million! That's an army.  Stand up. Your vote could make all the difference. 
In the recent 2020 Florida Primary only 28% of us voted statewide. In other words, 72% of FL registered voters gave all their power to the 28% who decided to vote. 
 We have the votes, sometimes we just don't have the voters.
Your vote CAN make a difference. Take a look at how Florida voters registered as a state and in each district. Almost without exception, there are plenty of voters to change Florida's status as a Trifecta state under single party rule. For twenty-one years Florida has been unable to have a fair and balanced legislative session driven by the genuine consideration of more than one agenda.  
Florida Statewide Voter Registration by Party 2020
Total Registered Florida Voters: 14,065,627
Democrats: 5,203,795
Republicans: 5,020,199
Independents: 3,653,046
Other: 188,587
2020 County Voter Registration by Party
Alachua County, Supervisor of Elections
Democrats: 93,261
Republicans: 50,834
Independents: 44,607
Baker County, Supervisor of Elections
Democrats: 4,457
Republicans: 10,258
Independents: 2,013
Bay County, Supervisor of Elections
Democrats: 29,631
Republicans: 60,094
Independents: 28,133
Bradford County, Supervisor of Elections
Democrats:  5,536
Republicans:  9,400
Independents: 2,748
Brevard County, Supervisor of Elections
Democrats: 137,675
Republicans: 191,271
Independents: 111,200
Minor: 8,655
Broward County, Supervisor of Elections
Democrats: 631,135
Republicans: 267,755
Independents: 345,817
Other: 15,504
Calhoun County, Supervisor of Elections
Democrats: 4,116
Republicans: 3,529
Independents: 1,206
Charlotte County, Supervisor of Elections
Democrats: 40,036
Republicans: 69,883
Independents: 41,727
Citrus County, Supervisor of Elections
Democrats: 28,582
Republicans: 59,787
Independents: 28,273
Clay County, Supervisor of Elections
Democrats: 36,561
Republicans: 88,961
Independents: 35,838
Other: 2,474
Collier County, Supervisor of Elections
Democrats: 56,211
Republicans: 116,410
Independents: 56,036
Columbia County, Supervisor of Elections
Democrats: 13,781
Republicans: 21,952
Independents: 8,147
DeSoto County, Supervisor of Elections
Democrats: 6,621
Republicans: 6,931
Independents: 4,175
Dixie County, Supervisor of Elections
Democrats: 3,164
Republicans: 5,606
Independents: 1,762
Duval County, Supervisor of Elections
Democrats: 274,008
Republicans: 235,347
Independents: 139,494
Other: 10,229
Escambia County, Supervisor of Elections
Democrats: 77,190
Republicans: 102,257
Independents: 46,894
Other: 3,593
Flagler County, Supervisor of Elections
Democrats: 28.226
Republicans: 40.033
Independents: 22,727
Other: 1,207
Franklin County, Supervisor of Elections
Democrats: 3,680
Republicans: 3,414
Independents: 1,346
Gadsden County, Supervisor of Elections
Democrats: 22,386
Republicans: 5,337
Independents: 3,362
Gilchrist County, Supervisor of Elections
Democrats: 2,857
Republicans: 7,592
Independents: 2,055
Glades County, Supervisor of Elections
Democrats: 2,325
Republicans: 3,376
Independents: 1,369
Gulf County, Supervisor of Elections
Democrats: 3,353
Republicans: 5,922
Independents: 1,503
Hamilton County, Supervisor of Elections
Democrats: 3,823
Republicans: 3,142
Independents: 1,115
Hardee County, Supervisor of Elections
Democrats: 4,063
Republicans: 6,368
Independents: 2,608
Hendry County, Supervisor of Elections
Democrats: 7,659
Republicans: 7,582
Independents: 3,752
Hernando County, Supervisor of Elections
Democrats: 43,387
Republicans: 63,344
Independents: 39,538
Highlands County, Supervisor of Elections
Democrats: 18,788
Republicans: 31,325
Independents: 15,876
Hillsborough County, Supervisor of Elections
Democrats: 363,670
Republicans: 290,173
Independents: 272,076
Holmes County, Supervisor of Elections
Democrats: 2,639
Republicans: 7,350
Independents: 1,453
Indian River County, Supervisor of Elections
Democrats: 34,188
Republicans: 58,229
Independents: 29,512
Other: 2,289
Jackson County, Supervisor of Elections
emocrats: 12,486
Republicans: 13,903
Independents: 3,351
Jefferson County, Supervisor of Elections
Democrats: 5,113
Republicans: 3,816
Independents: 1,205
Lafayette County, Supervisor of Elections
Democrats: 1,221
Republicans: 2,998
Independents: 347
Lake County, Supervisor of Elections
Democrats: 78,064
Republicans: 114,973
Independents: 65,849
Other: 3,052
Lee County, Supervisor of Elections
Democrats: 209,328
Republicans: 132,356
Independents: 143,989
Leon County, Supervisor of Elections
Democrats: 115,844
Republicans: 57,519
Independents: 43,031
Levy County, Supervisor of Elections
Democrats: 8,724
Republicans: 15,366
Independents: 5,923
Liberty County, Supervisor of Elections
Democrats: 2,516
Republicans: 1,610
Independents: 459
Madison County, Supervisor of Elections
Democrats: 6,098
Republicans: 4,256
Independents: 1,346
Manatee County, Supervisor of Elections
Democrats: 117,600
Republicans: 83,257
Independents: 70,869
Marion County, Supervisor of Elections
Democrats: 83,531
Republicans: 120,303
Independents: 59,583
Martin County, Supervisor of Elections
Democrats: 30,292
Republicans: 58,474
Independents: 29,386
Miami-Dade County, Supervisor of Elections
Democrats: 628,412
Republicans: 418,661
Independents: 492,272
Monroe County, Supervisor of Elections
Democrats: 18,684
Republicans: 23,228
Independents: 14,732
Nassau County, Supervisor of Elections
Democrats: 14,965
Republicans: 41,804
Independents: 13,844
Other: 1,296
Okaloosa County, Supervisor of Elections
Democrats: 29,116
Republicans: 84,734
Independents: 35,257
Okeechobee County, Supervisor of Elections
Democrats: 6,845
Republicans: 10,736
Independents: 4,565
Orange County, Supervisor of Elections
Democrats: 369,357
Republicans: 219,353
Independents: 249,789
Other: 11,985
Osceola County, Supervisor of Elections
Democrats: 99,450
Republicans: 54,360
Independents: 81,935
Palm Beach County, Supervisor of Elections
Democrats: 426,515
Republicans: 289,324
Independents: 296,854
Pasco County, Supervisor of Elections
Democrats: 117,606
Republicans: 157,934
Independents: 108,909
Other: 6,755
Pinellas County, Supervisor of Elections
Democrats: 254,161
Republicans: 248,707
Independents: 203,813
Polk County, Supervisor of Elections
Democrats: 160,782
Republicans: 171,384
Independents: 135,325
Putnam County, Supervisor of Elections
Democrats: 17,278
Republicans: 22,825
Independents: 10,191
Santa Rosa County, Supervisor of Elections
Democrats: 27,145
Republicans: 85,320
Independents: 32,656
Sarasota County, Supervisor of Elections
Democrats: 105,701
Republicans: 143,844
Independents: 88,446
Seminole County, Supervisor of Elections
Democrats: 116,082
Republicans: 117,419
Independents: 94,045
St. Johns County, Supervisor of Elections
Democrats: 51,720
Republicans: 110,466
Independents: 46,313
St. Lucie County, Supervisor of Elections
Democrats: 87,237
Republicans: 74,289
Independents: 57,479
Other: 3,195
Sumter County, Supervisor of Elections
Democrats: 24,891
Republicans: 59,644
Independents: 20,824
Suwanee County, Supervisor of Elections
Democrats: 8,504
Republicans: 14,640
Independents: 4,478
Taylor County, Supervisor of Elections
Registered Voters
Democrats: 4,938
Republicans: 6,441
Independents: 1,346
Union County, Supervisor of Elections
Democrats: 2,556
Republicans: 4,372
Other: 795
Volusia County, Supervisor of Elections
Democrats: 143,508
Republicans: 158,257
Independents: 122,868
Other: 6,856
Wakulla County, Supervisor of Elections
Democrats: 7,777
Republicans: 10,838
Independents: 4,221
Walton County, Supervisor of Elections
Democrats: 10,634
Republicans: 35,150
Independents: 12,001
Washington County, Supervisor of Elections
Democrats: 4,814
Republicans: 9,528
Independents: 2,774
State of Florida Voter Registration by Party 2020
2020 Florida Supervisor of Elections Links:
2020 Find Your FL County Supervisor:
https://www.bakerelections.com/
https://www.bradfordelections.com/
https://www.charlottevotes.com/
https://www.clayelections.gov/
https://www.duvalelections.com/
https://www.flaglerelections.com/
https://www.votegilchrist.com/
https://www.hamiltonvotes.com/
https://www.hardeecountyelections.com/
https://www.hendryelections.org/
https://www.hernandovotes.com/
https://www.votehighlands.com/
https://www.votehillsborough.org/
https://www.holmeselections.com/
https://www.voteindianriver.com/
https://www.jacksoncountysoe.org/
https://www.jeffersonvotes.com/
https://www.lafayettevotes.net/
https://www.libertyelections.com/
https://www.miamidade.gov/global/elections/home.page
https://www.keys-elections.org/
https://www.govote-okaloosa.com/
https://www.polkelections.com/
https://www.votesantarosa.com/
https://www.sarasotavotes.com/
https://www.voteseminole.org/#gsc.tab=0
https://www.sumterelections.org/
https://www.suwanneevotes.com/
https://www.taylorelections.com/
http://www.volusiaelections.org/
https://www.wakullaelection.com/