In a curious turn, Florida politicians announced late Tuesday that they had come to an agreement on budget issues for a tentative $83 billion dollars. Predictably,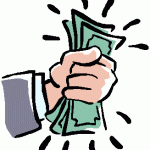 Speaker Corcoran's controversial priority "Schools of Hope/High Impact Charters" will get $200 million to entice charter school operators in other states to compete with chronically failing schools, according to the Orlando Sentinel.  The details still have to be worked out, but clearly this 2017 budget appears destined to be heavy on cuts and light on investment. It's too soon to know how badly this will affect public school funding.
The budget agreement is somewhat surprising since the day started with the House Appropriations Committee spending a fruitless morning arguing over and passing a so-called "take it or leave it" version of the 2016 budget.  On a party-line vote, the Republican majority on the 30-member House Appropriations Committee adopted the state's existing $82.1 billion budget for a second fiscal year beginning July 1 — an action believed to be unprecedented in the Legislature's history as reported in the Tampa Bay Times. 
Rep. Shevrin Jones accurately summed up the pointless morning – "We do not come here for 60 days, away from our families, at the expense of taxpayers to play political games. I am frustrated that we are here wasting our time. The 20 million people in Florida sent us here for one reason – to pass a balanced budget. You all need to go home and do some serious self-evaluation and soul searching."
The 2017 budget decisions are far from final. Governor Rick Scott still has the option to use his veto pen, especially in light of the fact that his pet projects Enterprise Florida and Visit Florida have been all but ignored.
The Miami Herald reports that:
Sen. Bill Galvano, R-Bradenton, confirmed that Enterprise Florida, the state's economic development agency, would likely survive with an operating budget — but no money for financial incentives to help Scott attract businesses to Florida.
  "I don't think it's going to be where the governor would have liked to have seen Enterprise Florida," Galvano said. "But at the same time, there's still some life left."
 That's expected to antagonize Scott, who has traveled throughout the state in recent weeks criticizing House Republicans by name who voted to abolish the program.
 Ironically, Scott is on an Enterprise Florida trade mission in Argentina this week. He had asked the Legislature for $23.5 million to pay for the agency's operations, and another $85 million in economic incentives to lure companies to Florida.
Tentative summary:  
House gets:
$200 million capital slush fund to lure for profit charter operators to open "Schools of Hope/High Impact Charters"  within a five mile radius of any "D" or "F" public school, which opens entire districts to charter development.
Cut property taxes to deprive K-12 public schools of benefiting from rising property values. These locally –levied revenues are greatest source funding for public school capital outlay. This creates a $530 million dollar shortfall to districts across the state.
$200 million for flawed Best & Brightest teacher bonus
Senate gets:
Lake Okeechobee reservoir to  reduce impact of toxic water discharge
Increase in state university spending and need-based financial aid for students
State worker pay raises
Watch Senate President Negron confirm his shift at this press availability to supporting Schools of Hope/High Impact Charters and rolling back the Required Local Effort/rising property values.
 Please donate TODAY. Help us pay for a one-click way contact legislators