Thank you for engaging and working so hard to spread the #VetoHB7069 message. You are public education heroes and are responsible for sending at least 150K emails to Gov. Scott and the Senate, regardless of the political spin.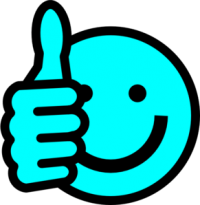 57 Senators and Representatives voted no on HB 7069. They debated, questioned and made public statements opposing this damaging legislation that harms public schools and gives significant financial advantage to private charter chains.
Please take time to thank them now. Let them know we are counting on them to fight the implementation of this legislation in September and work to mitigate the damage it does.
Governor Scott cemented his alliance with the privatizing goals of U.S. Ed Secretary Betsy DeVos when signed HB 7069 at a private Orlando Catholic voucher school. The event capped a long transactional secret game that excluded everyone but Speaker Corcoran and Senate President Negron. These three men made sure their personal priorities were met and worked together to deeply wound Florida public education.
They say there's no honor among thieves. Proving that point, Politico reports: Negron wanted the Senate to pass H.B. 7069 — it squeaked through on a 20-18 vote — because the House had agreed to pass his signature S.B. 374, a higher education bill, in exchange. Scott signed the priority of House Speaker Richard Corcoran during a triumphant event where he avoided even mentioning Negron's name after vetoing the Senate leader's pet bill.
Tallahassee is either a monarchy or the new Washington D.C.
And in case there's any confusion over whether a very small club is running the show, Scott was attending a meeting in Miami the very next day after signing HB 7069 when:
President Trump turned to Scott and began urging him (Scott) to run for Senate in 2018 against Sen. Bill Nelson, D-Fla.  "I also want to thank my good friend, and just a man who was of tremendous support in the state of Florida, for being with us — Gov. Rick Scott," Trump said. "Great job. He's doing a great job.""Oh, I hope he runs for the Senate. I know I'm not supposed to say that. I hope he runs for the Senate," Trump said. "Rick, are you running? Huh?"
Governor Scott did not listen to us. Our legislators did not listen to us. They pushed ahead, driven by secrecy, ideology and empowered by a 3:1 ratio that robs all Floridians of a rational political voice.  
The 2018 midterm election is our chance bring balance back to the Florida senate. Let's do this.
Don't forget to thank the Representatives and Senators who did listen to us. 
 Please donate TODAY.  We are grassroots, unfunded and need your help.